Barclays and its CEO are being investigated by British authorities over their attempts to uncover the identity of a whistleblower.
The Financial Conduct Authority and the Prudential Regulation Authority probe stems from an incident last year in which chief executive Jes Staley tried track down the author of a letter that was treated by Barclays as a whistleblowing incident, the bank said in a statement.
The Barclays board first heard of the incident early this year and hired a legal firm to investigate the handling of the situation as well as the bank's checks and balances and culture relating to whistleblowing.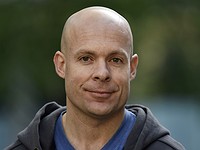 "The investigation ... found, and the Board has concluded, that Mr Staley honestly, but mistakenly, believed that it was permissible to identify the author of the letter," the bank said.
The author of the letter was not identified.
Mr Staley has been formally reprimanded by the board and had his compensation cut.
However, the bank remains behind its CEO and will support his reappointment at next month's annual general meeting.
Mr Staley said he had apologised to the Barclay board and "accepted its conclusion that my personal actions in this matter were errors on my part".
Barclays chairman John McFarlane said he was "personally very disappointed" by the incident.