China's Great Wall Motors is reportedly considering building an auto plant in Mexico after two US companies scaled back their investments under pressure from the Trump administration.
The car maker is said to be interested in building a plant in Nuevo Leon in northern Mexico or the central state of San Luis Potosi, Reuters reports citing anonymous insiders.
In January Ford (NYSE: Ford Motor Company [F]) cancelled a planned $1.6 billion plant in San Luis Potosi and one month earlier heating and air conditioning firm Carrier scrapped plans to move a furnace plant to Nuevo Leon.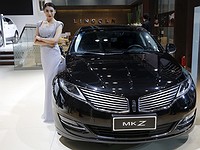 Great Wall has reportedly been in "direct talks" with the Neuvo Leon government as well as local rail operators Ferrocarril Mexicano (Ferromex) and well as Kansas City Southern de Mexico about logistical issues.
Another source close to the deal said that Great Wall was also looking at setting up a US manufacturing facility.
A senior executive at Great Wall, speaking anonymously, told Reuters the choice between US and Mexican locations would depend on trade issues involving the United States, Mexico and China.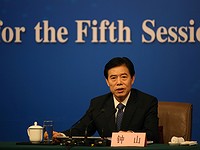 Neither Great Wall nor Ferromex responded to official requests to comment but a Kansas City Southern de Mexico spokesman confirmed the company met with Great officials, without giving further details.
Chinese investment in Mexico could help the nation cope with a corporate exodus if President Trump sticks to his pledge to renegotiate NAFTA and entice US companies to relocate their manufacturing operations to the US.