A company that aims to make electric-powered aviation a reality received a huge boost with Boeing (NYSE: Boeing Company [BA]) and airline JetBlue (NASDAQ: JetBlue Airways [JBLU]) investing an undisclosed amount in the startup.
Washington-based Zunum Aero hopes to one day launch hybrid electric propulsion jets capable of carrying up to 50 passengers and flying distances of up to 1600km.
The company says the aircraft could reinvent regional air travel.
Zunum founder and CEO Ashish Kumar hopes that the first of its planes will be ready to take to the skies by the early 2020s.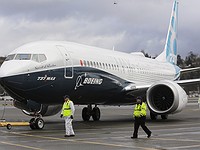 "We're entering the golden era where we'll have high-speed links to every community on the backs of quiet, sustainable hybrid-electric technology," he said.

"And that's going to happen really fast."
As well as producing near zero emissions the aircraft will also reduce noise emissions by 75 percent, which may prove crucial to accessing smaller regional airports with stringent noise restrictions.
JetBlue has made the investment in Zunum through its Silicon Valley-based venture capital fund led Bonny Simi.
She said the airline's goal was pursuing new technologies "to be part of a disruptive force rather than the one being disrupted".
"As a company that is also deeply committed to innovation in sustainable travel, we believe that Zunum and its quiet, environmentally-friendly aircraft will light up a vast network of underutilized airports and reinvent regional travel."
Boeing has also made its investment through the ventures arm of a new group called Boeing HorizonX, which it describes as "an innovation cell focused on accelerating potentially transformative aerospace technologies".