Boeing has signed a $3 billion deal to sell 30 planes to Iran's Aseman Airlines.
The agreement is for 30 Boeing 737 MAX aircraft, valued at $3 billion each, with the option to buy another 30 at a later stage.
Boeing said in a statement that the contract would "sustain approximately 18,000 jobs in the United States".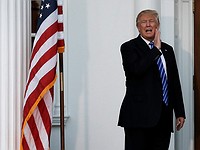 However, the deal still need to be officially approved by the US government, which has taken a hardline stance against Iran since President Donald Trump assumed office in January.
Iranian citizens have been included in the president's travel ban and in February the US put new sanctions on the nation.
Iran retaliated by imposing sanctions on 15 US companies.
Boeing's latest deal is the second agreement the aerospace giant has sealed with Iran since the US eased sanctions last year under former President Barack Obama.
In December Boeing inked an $8 billion deal to provide 80 jets to Iran Air.