Amazon (NASDAQ: Amazon.com [AMZN]) is stretching its already massive tentacles into the UK's office supplies sector with the e-commerce giant announcing it will start a new unit selling laptops, power tools and cleaning products.
The venture named Amazon Business will offer companies of all sizes VAT-free pricing, VAT invoices, and software to track and limit spending.
Amazon launched a similar service in the US in 2015 and in Germany last year.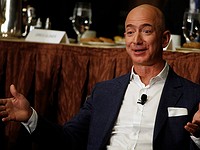 The US operation has so far proved a runaway success, clocking more than $1 billion in sales in its first year.
Head of Amazon Business UK Bill Burkland said the service would offer "a new set of unique business features - from reporting and analytics to spending limits and purchasing workflow approvals".
Amazon will also provide free one-day delivery on orders of $37 or more.