Silver Lake Partners and US chipmaker Broadcom Ltd (NASDAQ: Avago Technologies [AVGO]) have offered Toshiba about $17.9 billion for its chip unit, Nikkei reports.
Around 10 bidders have expressed an interest in acquiring the business, according to Reuters.
Earlier this week a consortium including South Korea's SK Hynix reportedly offered to buy Toshiba's memory chip business for $9 billion.
Other potential buyers include Western Digital Corp (NASDAQ: Western Digital Corporation [WDC]) which runs a Japanese chip plant with Toshiba and Micron Technology Inc. (NASDAQ: Micron Technology [MU]).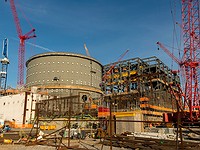 Toshiba is selling its prized business because of the fallout related to the bankruptcy of its US nuclear power unit Westinghouse.
The writedown caused by Westinghouse could be as large as $9 billion and Toshiba hope the sale of the their chip business will cover the loss.
The Japanese group said it expected its chip operations to be valued around $18 billion.
Nikkei reports that Toshiba wants to know if potential buyers plan to resell the chip business and would like to select a buyer before a June shareholders meeting.
Toshiba is the world's second-largest maker of NAND flash memory chips, which are used in smartphones and other mobile devices.