Apple has won a major victory over a group of Australian banks that will allow the tech firm to retain control of its "tap and go" technology.
The Commonwealth, NAB, Westpac and Adelaide and Bendigo Bank do not allow their cards to be used with Apple Pay because they had not reached an agreement with Apple.
The banks wanted to collectively negotiate to allow the Apple Pay system to be used on their respective apps and thereby avoiding paying fees to Apple.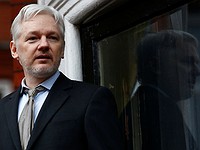 They threatened to boycott Apple (NASDAQ: Apple [AAPL]) by saying that they would not allow their customers to use Apple Pay unless it gave them access to their technology.
But the Australian Competition and Consumer Commission (ACCC) ruled against the banks, saying their threat to boycott Apple was "likely to reduce or distort competition".
The near field communication (NFC) system on Apple iPhones allows users to pay for things by holding their phone above a terminal with the money then deducted from a card connected to Apple Pay.
Apple then takes a cut of each transaction.
The banks involved, which collectively control around two-thirds of Australia's credit card market, wanted to negotiate with Apple as a group, giving them a much stronger bargaining position.
But the ACCC said that a ruling in the banks' favour would have lessened competition and forced Apple to act like Google, whose Android operating system allows contactless payments from individual apps.
"Apple and Android compete for consumers providing distinct business models," ACCC Chairman Rod Sims said.

"If the applicants are successful in obtaining NFC access, this would affect Apple's current integrated hardware-software strategy for mobile payments and operating systems more generally, thereby impacting how Apple competes with Google.

"It is a tricky issue for a competition regulator to force one competitor to adopt a strategy of the other competitor."
The ruling could set a precedent internationally as more consumers take advantage of phone payment technologies.