Uber has suspended its driverless car program after one of its vehicles crashed during a test-drive in the US state of Arizona.
The ride-share company said there were no injuries in the crash but decided to put the program on hold until an investigation into the Friday crash is completed.
Uber was trialling the technology in Pittsburgh and San Francisco as well as Arizona.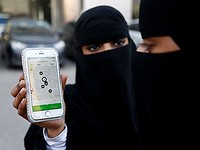 The accident occurred when the driver of a second vehicle "failed to yield" to the Uber vehicle while making a turn, a police spokeswoman said.
"The vehicles collided, causing the autonomous vehicle to roll onto its side. There were no serious injuries," an Uber spokesperson said.
Photos and videos of the incident were shared online, leading Uber to confirm they were of the Arizona crash.
The unwanted headlines come at a time when Uber is already reeling from a series of high-level departures from the company.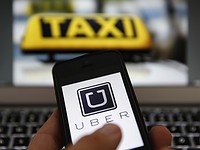 Only last week Uber president Jeff Jones resigned after just six month in the top job, citing differences between his leadership style and the way the company operated.
Last month Uber Chief Executive Travis Kalanick was at the centre of controversy after a video was released showing him berate an Uber driver who complained about cuts to drivers' rates.
That came only days after former engineering executive Amit Singhal was asked to resign amid sexual harassment claims from his time at Google.
Uber's vice president of maps and business platform, Brian McClendon, has also said that he will leave the company by the end of this month to pursue a career in politics in his home state of Kansas.
And just two weeks ago director Raffi Krikorian of Uber's self-driving division announced that he had quit.