The head of Johnson Controls could be the highest paid CEO in the world after the company revealed he earned more than $46 million in a single month last year.
However, the diversified technology company did not reveal how much Alex Molinaroli earned for the other 11 months of the year, taking advantage of US Securities and Exchange Commission rules that don't require a company to disclose what its top executives were paid by a firm before it disappears or becomes a subsidiary in a merger.
Johnson Controls Inc. merged with Tyco International PLC on September 2, creating a conglomerate renamed Johnson Controls International PLC.
The multi-industry venture sells a number of products including automotive parts, batteries and electronics.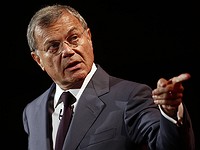 Mr Molinari, who has been CEO since 2013, pocketed $46.4 million from September 2 to 30, according to SEC documents.
He collected $27 million in stock awards, $5.4 million in cash incentive payments, and a $13.1 million payout of his balance from a deferred-compensation plan.
Expedia's Dara Khosrowshahi was the highest paid CEO in the US in 2016 with a salary of $94.6 million.
The world's highest paid CEO was Patrick Soon-Shiong, who earned $147.6 million when his biotech company NantKwest went public.