Toshiba has told its lenders that its US nuclear power company Westinghouse will file for bankruptcy, Reuters reports.
The troubled power plant builder reportedly will file for Chapter 11 bankruptcy on March 31, according to insiders.
The move would expand the writedown at Westinghouse in the current financial year to $9 billion, a significant increase on the $6.3 billion previously suggested.
However, bankruptcy could stem future losses at Westinghouse, which has been plagued by massive cost overruns at two US power plant projects.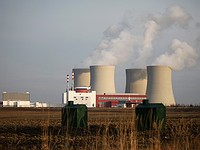 The problems at the US unit have spread to Toshiba, which bought a 77 percent stake in Westinghouse for $5.4 billion in 2006.
The Japanese behemoth has been forced to put its memory chip business up for sale, consider selling Westinghouse and twice delay reporting its earnings to the Tokyo Stock Exchange, which ran the risk of the conglomerate being delisted.
Toshiba declined to comment on the reported development earlier today.
"Whether or not Westinghouse files for Chapter 11 is ultimately a decision for its board, and must take into account the various interests of all of its stakeholders, including Toshiba and its creditors," it said in a statement.
Westinghouse has not turned a profit since 2013 on the back of the fallout related to the Fukushima nuclear disaster and a series of cost blowouts related to the construction of reactors in the US.
In Toshiba warned investors to expect a large one-off loss linked to a 2015 Westinghouse deal to buy the Stone & Webster nuclear construction business.
Last month, Toshiba revealed a $6.3 billion writedown related to the acquisition.
Toshiba later delayed announcing its results to the Tokyo Stock Exchange due to a disagreement with its auditors over the size of the writedown.
The company has been given permission to delay reporting earnings for a second time, with Toshiba's new deadline set for April 11.