Uber President Jeff Jones has resigned saying that his approach to leadership was at odds with the way the company operated.
Mr Jones' departure comes less than seven months after he joined the ride-sharing company from Target, where he was chief marketing officer.
"I joined Uber because of its mission, and the challenge to build global capabilities that would help the company mature and thrive long term," Mr Jones said in a statement.

"It is now clear, however, that the beliefs and approach to leadership that have guided my career are inconsistent with what I saw and experienced at Uber, and I can no longer continue as president of the ride sharing business."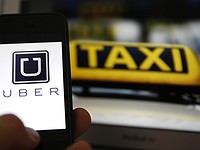 The resignation comes during a difficult period for Uber.
Last month Uber Chief Executive Travis Kalanick was at the centre of controversy after a video was released showing him berate an Uber driver who complained about cuts to drivers' rates.
That came only days after former engineering executive Amit Singhal was asked to resign amid sexual harassment claims from his time at Google.
Uber's vice president of maps and business platform, Brian McClendon, has also said that he will leave the company by the end of this month to pursue a career in politics in his home state of Kansas.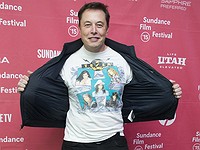 And just last week director Raffi Krikorian of Uber's self-driving division announced that he had quit.
Besides from a number of high-level departures, Uber is also the subject of a lawsuit from Google's self-driving car division that accuses the company of stealing designs for autonomous car technology.
Uber denies the claims.