Amazon (NASDAQ: Amazon.com [AMZN]) shares are rapidly closing in on the $1000 milestone. But as great as that achievement would be, it won't be the limit for the e-commerce giant with a number of market watchers predicting the stock will smash through the $1000 barrier and beyond.
Yesterday Amazon came within a dollar of reaching the thousand-dollar mark, recording an all-time high of $999 before slipping.
It closed a just over a percent higher at $993.38.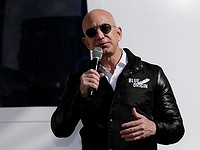 And the expectation is for the stock to climb even higher in the short term.
Amazon's 12-month price target from 31 analysts is $1,095 according to TipRanks.
Susquehanna, Wedbush and Goldman Sachs are even more positive about the stock, forecasting a price of $1250, according to TipRanks.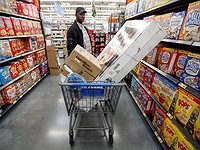 JPMorgan analyst Doug Anmuth wrote in a note to clients last week that he is sticking to his $1110 December 2017 price target and overweight rating for Amazon, saying the retailer is still in the early stages of its growth.
"We believe Amazon is well positioned as the market leader in e-commerce, where it's still early days with U.S. e-commerce representing ~12 percent of adjusted retail sales (ex-gas, food, and autos)," Mr Anmuth wrote.

"We believe Amazon continues to show strong ability to take share of overall e-commerce, and its flexibility in pushing first-party vs. third-party inventory and its Prime offering both serve as major advantages."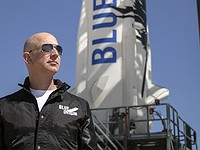 Amazon shares have climbed 32 percent this year compared and 40 percent over the past 12 months, significantly lifting the net worth of founder Jeff Bezos.
Bezos is now the second richest person in the world with an estimated fortune of more than $75 billion.