A private equity fund backed by Japan's Softbank and Saudi Arabia's main sovereign wealth fund, has raised more than $93 billion to invest in emerging technologies such as artificial intelligence and robotics.
The Softbank Vision Fund, which is the world's largest, made the announcement in the Saudi capital Riyadh, during a visit by a high-level delegation of business and political leaders, including US President Donald Trump.
"The next stage of the information revolution is under way, and building the businesses that will make this possible will require unprecedented large-scale, long-term investment," the Softbank Vision Fund said in a statement.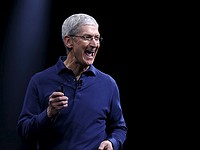 As well as AI and robotics the fund will invest in the internet-of-things, infrastructure, telecommunications, biotech, fintech and mobile apps
Tech firms Apple (NASDAQ: Apple [AAPL]), Qualcomm (NASDAQ: Qualcomm [QCOM]), Foxconn Technology and Sharp have also invested in the fund.
Abu Dhabi's Mubadala Investment has also pledged to invest $15 billion.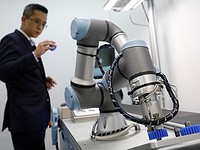 Softbank Chairman Masayoshi Son said his firm had long invested in "transformative technologies and supported disruptive entrepreneurs".
"The SoftBank Vision Fund is consistent with this strategy and will help build and grow businesses creating the foundational platforms of the next stage of the information revolution," he said in a statement.