British virtual reality firm Improbable has raise $500 million from investors including Japan's Softbank.
Just five years after its founding the London-based VR firm is now valued at more than $1 billion.
The company plans to build large-scale virtual worlds and simulations, mainly for games developers but also for other clients who could use them in applications such as modelling transport systems.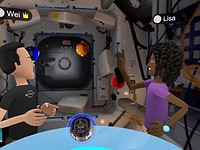 Improbable co-founder Herman Narula said the company's vision was "to create completely new realities, massive virtual worlds that can change the way we live and work and can impact the way we understand some of the hardest problems."
The company has partnered with Google to put its Spatial OS operating system, on the search engine's cloud, which has allowed developers to create massive simulations without much infrastructure of their own.
Improbable has around 200 employees but its revenues are still very small and it has not yet reported a profit.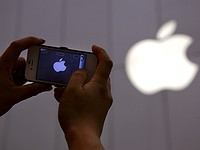 But the company has still drawn plenty of attention from investors and Mr Narula said he and colleagues will resist any attempts to diminish their control.
"Retaining our independence was something we talked about in a bar five years ago," he told me.
"I'd like to see a British company - maybe us - get to the level where we could be a world-leading platform."