Apple (NASDAQ: Apple [AAPL]) shares have tumbled after the Silicon Valley firm reported a dip in iPhones sales in the second quarter.
But there may be a silver lining to the setback with the company suggesting some customers may have put off buying an iPhone ahead of the release of a tenth anniversary edition of the iconic gadget.
Apple sold 50.76 million iPhones in the quarter ended April 1, down slightly from 51.19 million a year earlier.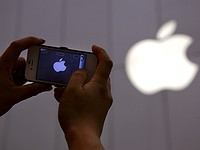 Analysts on average had estimated iPhone sales of 52.27 million, according to financial data and analytics firm FactSet.
But Apple's Chief Financial Officer Luca Maestri said the result was better than it appeared because of the way Apple calculates iPhone sales.
Apple reports "sell-in" figures, which represent how many iPhone it sells to retailers, rather than "sell-through" figures, which measure how many phones are actually sold to customers.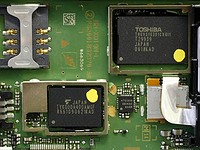 Mr Maestri said Apple shipped about 1.2 million fewer phones via its retail channel in the quarter, meaning the company sold about 52 million phones to customers on a sell-through basis.
Despite the dip in sales, revenue rose by 1.2 percent to $52.9 billion on higher average sale prices.
Apple's net income for the quarter came in at $11 billion, up slightly from $10.5 billion last year.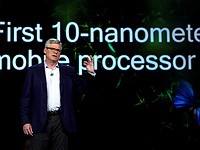 This led to a jump in earnings per diluted share of $2.10, compared to $1.90 a year ago.
Analysts had expected earnings of $2.02 per share and revenue of close to $53 billion.
Apple shares slumped 1.84 percent in after-hours trading.