In a move sure to delight President Donald Trump, Infosys will hire 10,000 workers in the US over the next two years and open four technology centres in the country.
Infosys CEO Vishal Sikka told Reuters The India-based IT company will hire workers in fields such as artificial intelligence with the first centre to be opened in Indiana in August.
"When you think about it from a US point of view, obviously creating more American jobs and opportunities is a good thing," Mr Sikka said.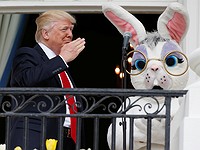 The announcement comes at a time when Indian IT companies such as Tata Consultancy and Wipro have been criticised for bringing foreign workers to the US under the H1-B visa program, which Mr Trump has ordered to be reviewed.
The companies have been accused of using the program to hire foreign workers and denying job opportunities to Americans.
Infosys will reportedly apply for just under 1000 H-1B visas this year, down from around 6500 applications last year and 9000 in 2015.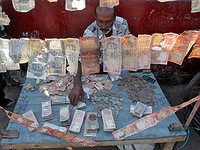 The firm currently has around 2000 US workers, which is a small fraction of its global workforce of more than 200,000 employees.
Mr Sikka said "The reality is, bringing in local talent and mixing that with the best of global talent in the times we are living in and the times we're entering is the right thing to do. It is independent of the regulations and the visas."