A viral video from a warehouse in China gives a glimpse into the future while showing the dramatic transformation that robotics have already made in the workplace.
The video shot at delivery business Shentong Express' Hangzhou distribution centre shows an army of robots and just a handful of humans working together to make sure each package gets to its destination in the most efficient and error-free way possible.
In the video the Hikvision robots, that look like a slightly larger version of an autonomous vacuum cleaner, have a parcel placed on them by a human and then do the rest themselves.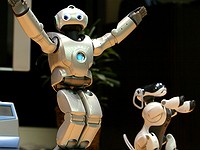 The speedy orange gophers race around the floor of the warehouse carrying the packages to different areas of the sorting centre, then flipping their lids to drop them into chutes beneath the floor.
By scanning a code on the parcels the robots can identify where they need to go and unlike a human will virtually never make a mistake.
They can sort up to 200,000 packages a day and are capable of charging themselves when the need arises.
A spokesman for Shentong said the robots had helped reduce staff costs at the warehouse by up to 50 percent and had also maximised accuracy and increased efficiency by 30 percent.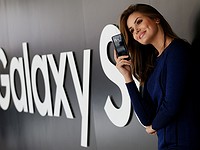 He said the company is currently only using the robots at two sorting centres in Hangzhou but has plans to roll them out across China, particularly in larger warehouses.
The automation trend is already well underway in China with the government's latest five-year plan setting a target of manufacturing 100,000 of such robots annually by 2020.