Just a week after the highly successful launch of their flagship smartphone Samsung has announced that the English version of their virtual assistant won't be ready when the S8 hits the shelves next week.
The AI helper dubbed Bixby will now not be fully functional until late next month, Samsung said.
The Siri-like feature has reportedly struggled to match its English recognition ability with its performance in the Korean language.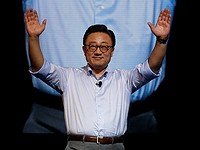 The voice recognition delay will comes as a blow to Samsung, which had heavily promoted Bixby at the launch of the Galaxy S8.
However, other features including "Bixby Vision", which can identify objects and display related information onscreen, a "Bixby Home" tool that serves up Google-like info cards, and a "Bixby Reminder" tool that helps you set reminders, will all be available at launch next week, Samsung said.
The company promised the virtual assistant would "change the way you get things done" and improve consistently through "constant learning".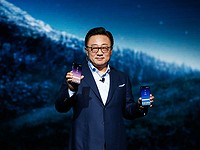 But while the setback is a blow some analysts have said the delay is unlikely to have a significant impact on sales.