Chinese messaging service WeChat is planning a second push in the US and Europe with a focus on payments and luring new advertisers.
The TenCent-owned social media company has almost 900 million users in China but has struggled to expand beyond its homeland.
In 2013 WeChat made a first attempt to expand outside China with a campaign fronted by football superstar Lionel Messi. The move increased downloads of the app but failed to keep new customers using the service.
This time around WeChat also plans to make inroads in the US, where TenCent already has an office in San Francisco.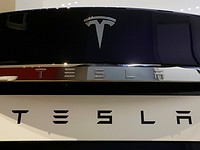 The firm is also planning to establish a UK office and one in another European country to complement its Italian operation.
In Europe the company will initially aim at attracting luxury brands advertisers, according to Tencent Europe director Andrea Ghizzoni.
He said the service is courting "high-value" brands in the fashion and luxury goods sectors in countries like the U.K. and Italy.
WeChat will later expand its focus to travel and retail services.
As well as trying to encourage more Europeans to use the app, the firm hopes that the millions of Chinese visitors to Europe will help convince advertisers to use WeChat.
"Tencent could be following Chinese travelers to Europe and the U.S., as many of these consumers are going overseas for shopping," Marie Sun, a China-based analyst at Morningstar Investment Service told Bloomberg. "It would make sense for brands to advertise on WeChat which is a large and effective platform."
WeChat is also in talks with European firms about rolling out its payment system there.
TenCent averaged more than 600 million daily transactions in December last year, with Chinese customers increasingly confident about using the service to pay for everything from cab rides to take away food orders.
Mr Ghizzoni said one of the main reasons for WeChat setting up in the UK was the nation's well-established payments industry.
WeChat is working with media agency Digital Retex in the UK, who are helping set up a London office.