The UK government has accused tech companies of profiting from terrorist propaganda and giving extremists a secure place to communicate in the wake of last week's attack that left four people dead outside Britain's parliament.
Home Secretary Amber Rudd yesterday said it was "unacceptable" that tech companies provided end-to-end encryption, which she said protected terrorists.
"We need to make sure organisations like WhatsApp, and there are plenty of others like that, don't provide a secret place for terrorists to communicate with each other," Ms Rudd said."We need to make sure that our intelligence services have the ability to get into situations like encrypted WhatsApp."
Khalid Masood, who is slammed his car into pedestrians on Westminster Bridge and then fatally stabbed a police officer, allegedly used WhatsApp in the moments before the attack.
Foreign Secretary Boris Johnson added to the criticism, saying it was "disgusting" that tech companies profited from terrorist propaganda by running ads alongside extremist material.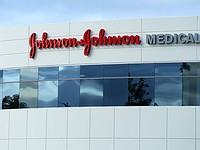 A spokeswoman for Facebook (NASDAQ.FB.NASDAQ), which owns WhatsApp, said "we are horrified by the attack carried out in London earlier this week and are cooperating with law enforcement as they continue their investigations."
The government said it had invited tech companies for talks on Thursday to discuss encrypted messaging and extremist content on Facebook and Google.
Google has already seen a large number of high profile brands withdraw from its video-sharing website YouTube, over concerns about their ads appearing next to extremist material.