Germany's postal service could emerge as an unlikely new player in the electric car sector after the courier company bought a start-up and developed its own zero-emissions vehicle due to a lack of alternatives.
Deutsche Post's "StreetScooters" have become so successful the firm could begin selling the vehicles.
Becoming an automaker was never the plan but with the company already breaking even after producing just 2500 units the postal firm has done better than many established automotive giants.
Market leader Tesla reportedly loses money on each vehicle it produces despite enjoying government subsidies.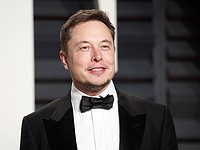 Deutsche Post is now planning to produce 10,000 Street Scooters annually, if it realises the goal it would become the number one electric light commercial vehicle in Europe.
A Street Scooter has no radio, air conditioning or passenger seat, a top speed of just over 80km/h and can only travel around 80km on a single charge. But that hasn't held the vehicle back with Deutsche Post board member Juergen Gerdes saying "numerous industries" are interested in buying the vehicle with one client looking to buy a "very, very large number" of StreetScooters.
The firm has already revealed a model with a hydraulic dumper that could be used in the construction industry and is planning another model with more room for cargo.
Deutsche Post has the longe term goals of electrifying its entire global fleet of 92,000 vans and has already started switching away from diesel.
It will roughly double its German StreetScooter fleet to about 4000 by year end, Mr Gerdes said.