Alibaba has lifted its stake in online ticket vendor Damai.cn to full ownership as it seeks to cash in on China's growing demand for tickets to concerts, sporting events and movie.
The online retailer did not disclose the financial details of the deal but previously held a 32 percent stake in the firm.
At the end of last year Damai reported that it had 60 million users and had sold 1.8 million tickets for events around the world.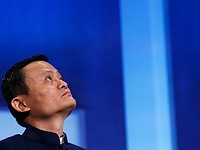 Alibaba Chief Executive Officer Daniel Zhang hinted at the move in October when he told shareholders that the next wave of growth in China would come from digital content and lifestyle services.
In December, Alibaba inked a licensing deal with Oriental DreamWorks to offer Chinese internet users popular animated franchises such as How to Train Your Dragon and Kung Fu Panda.
The retailer is not alone in expanding its digital footprint. local rivals Tencent Holdings and Baidu have also ramped up their investment in China's growing online entertainment sector.
Tencent has been growing its live streaming and music businesses in addition to its already thriving online gaming unit while Baidu only last month raised $1.53 billion in new funds to help its streaming website iQiyi.com compete with its rivals.