Google and Facebook are now paying taxes in Australia based on revenue earned in the country instead of offshore tax havens, the government says.
Australia's Treasurer Scott Morrison told parliament that changes to the tax system would reap an extra $1.54 billion a year in revenue.
"Facebook ... are now booking their Australian revenue in Australia, not in Ireland," he said.
The "Google tax" is aimed at companies with revenues of more than A$1 billion ($773.8 million) a year.
The companies had been threatened with a 40 percent tax rate if they did not pay what was owed.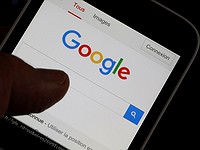 When the law was first proposed the government said there were up to 30 multinational companies that paid little to no tax in Australia through the legal use of tax havens.
The treasurer added that the Australian Taxation Office (ATO) had been given a team of 1000 people, including tax avoidance specialists to target large corporations and wealthy individuals believed to be avoiding tax.
He said that the ATO was currently undertaking 79 audits on 59 multinationals.
The new law is similar to one passed in the UK in 2015, also dubbed the "Google tax".
Britain's diverted profits tax targets multinationals that seek to reduce their tax by routing their profits overseas.