Goldman Sachs (NYSE: Goldman Sachs Group [GS]) has provided a lifeline to Venezuela's embattled government by purchasing $2.8 billion worth of bonds issued by state oil firm PDVSA.
The New York-based investment bank last week paid 31 cents on the dollar, around $865 million, for the bonds, which were issued in in 2014 and mature in 2022, sources told the newspaper.
The bank is reportedly expecting a change of government in the not too distant future that could double the value of the debt, which is trading at deeply discounted rates with yields around 30 percent due to chronic default fears.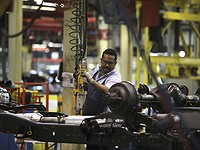 Nicolas Maduro's government has been in a state of crisis for more than a year and for two months has faced almost daily protests and calls for him to either call an election or resign.
Venezuela's economy has contracted by almost 30 percent since 2013 and the IMF predicts its inflation rate will come in around 720 percent this year.
Opposition politician Angel Alvarado said Goldman had made "a grave reputational error" by helping helping prop up Mr Maduro's government through the deal and was placing itself "on the wrong side of history".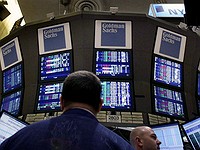 "This is a bad decision not just from the ethical, but also from the business perspective," he said.
Mr Alvarado added that an should an opposition-led administration seize power it would refrain from doing business with Goldman.