Bitcoin has broken the $1300-barrier, with the cryptocurrency now within touching distance of its record high.
Bitcoin has gained 4.5 percent since the start of the week, according to CoinDesk and yesterday reached $1306 on hopes that US regulators would approve a key trading product for the digital currency.
Last month the US Securities and Exchange ruled against allowing a Bitcoin ETF but the regulator is now reviewing its decision.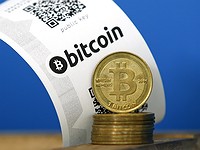 The price has come back slightly since then but is not far off its March 10 record high of $1325.
But the market appears to be split on where Bitcoin will go from here with as many buyers and sellers split fairly evenly.
The last time Bitcoin posted a new record high it fell off sharply.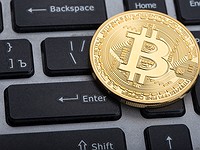 Despite reaching $1325 on March 10 it plunged to $1085 on the same day. Later in the month Bitcoin collapsed again, going from around $1260 to $950 in just a few days.
But despite the digital currency's volatile history Pavel Matveev, co-CEO of blockchain personal finance platform Wirex, predicts the price of Bitcoin could more than double to $3000 this year.
"Bitcoin has doubled in value in the past six months. The trend for financial regulation, which recognises bitcoin, is spreading across Asia-pacific, and we expect more and more countries to regulate virtual currencies. I believe the price will continue growing and reach as much as $2,000 to $3,000 by the end of the year," he told CNBC.