French telco Orange has revealed it will open a bank.
The announcement was made this morning by the company's CEO Stéphane Richard.
Mr Richard said customers would be able to control their Orange Bank card from an app on their phone.
"From now on, Orange is also a bank," Mr Richard said in a statement.

"A bank that places customer experience at the heart of its business model. Orange Bank will build on the professional skills of its banking experts, the disruptive capability of its partnerships with start-ups and of course the traditional assets of Orange: its distribution network, its expertise in digital services as well as its financial strength."
Mr Richard also suggested that an NFC payment system was on the horizon and a person to person payment system is also thought to be in the works.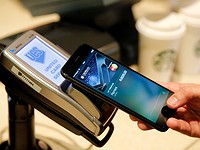 "Right from the outset, the service will integrate a number of cutting-edge, digital and banking innovations including contactless mobile payments, sending money by SMS, instant bank balances, temporary freezing of the debit card and 24/7 access to a bank advisory service," Orange said in a statement.
As well as providing tech support over the phone Orange has partnered with IBM to provide an AI-powered Watson-based assistant to help customers.
The CEO also said that in time Orange Bank could offer insurance products and loans just like a traditional bank.
Orange Bank is slated to launch on July 6.