Directors at Wells Fargo (NYSE: Wells Fargo & Company [WFC]) have blamed the US bank's managers and former CEO for under pressure staff creating sham accounts to meet aggressive sales targets.
A report into the scandal released today found that executives in the company's Community Banking division "resisted and impeded outside scrutiny or oversight" and former chairman and chief executive John Stumpf "was too slow to investigate or critically challenge" sales practices.
The former CEO was allegedly aware of the fake accounts scandal as early as 2012 but had knowledge of specific instances of the practice as far back as 2002, the board said.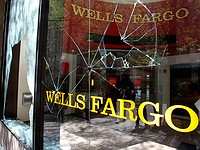 Despite this information he did not investigate the matter until 2015.
Mr Stumpf will now lose a further $28 million in bonuses on top of the $41 million he forfeited when he resigned in October last year.
Community banking head Carrie Tolstedt, who Mr Stumpff once praised as "the best banker in America" stands to lose $47 million.
The report, penned by a four-director oversight committee and assisted by independent counsel Shearman & Sterling, also found that Mr Stumpf was "hesitant to criticize Tolstedt and, ultimately, hesitant to terminate her, even after the lead independent director and the Chair of the Risk Committee suggested that he do so in December 2015".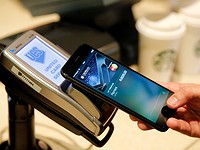 The Wells Fargo board also came under criticism in the wake of the scandal but the report, conducted by the board itself, absolved the group of responsibility.
"The Board was regularly engaged on the issue; however, management reports did not accurately convey the scope of the problem," the report said.

"The root cause of sales practice failures was the distortion of the Community Bank's sales culture and performance management system, which, when combined with aggressive sales management, created pressure on employees to sell unwanted or unneeded products to customers and, in some cases, to open unauthorised accounts."