JP Morgan (NYSE: JPMorgan Chase & Co [JPM]) is getting on the automation bandwagon and building a robo adviser, its CEO has revealed.
Chief executive Jamie Dimon said the Wall Street firm was offering its clients a free automated investment service as part of a suite of new digital banking products.
"We are currently developing some exciting new products and services, which we will be adding to our suite and rolling out later this year," Mr Dimon wrote in a 46-page letter to shareholders.

"Online vehicles for both individual retirement and non-retirement accounts, providing easy-to-use (and inexpensive) automated advice, as well as enabling our customers to buy and sell stocks and bonds, etc. (again inexpensively)."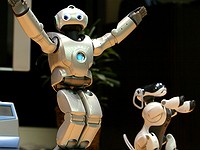 And technological innovation appears to be close to the CEO's heart with Mr Dimon highlighting the bank's commitment to "cloud and agile development," "iterative" software development and "end-to-end automation" in an addendum to the letter titled " "Technology continues to fuel everything we do."
A number of JP Morgan's competitors have already rolled out robo advisers including Merrill Lynch, while others have put money into automated investing.
It is unclear how much money JP Morgan will invest in its robo adviser but last year the bank allocated $600 million to "emerging fintech solutions".