Credit Suisse has taken out two-page ads in British newspapers to reassure its clients after three of the firm's European offices were raided over allegations of tax evasion and money laundering.
Late last week the Swiss investment bank's London, Paris and Amsterdam offices were raided by local authorities as part of an international investigation.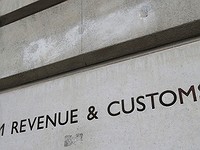 Credit Suisse said the ads, which appeared in the Observer, Sunday Telegraph and Sunday Times, were run in "response to recent reports about tax probes in various European countries".
The bank said it had a "zero tolerance policy" on tax evasion and "wishes to conduct business with clients that have paid their taxes"
The Zurich-based bank also said that it had ended a relationships with clients who could not prove they had paid their taxes after an internal review in 2011.
"This led to very significant asset outflows as we do not want to do business with clients who are unwilling to provide the required evidence," the ad reads.
Credit Suisse added that it would "continue to work closely with the local authorities in all matters and particularly in this new case".
The recent probe is not the first time Credit Suisse have been embroiled in allegations of tax evasion.
In 2014 pleaded the company guilty and was fined $2.6 billion by US authorities over charges it helped Americans evade taxes.
Credit Suisse has also settled similar cases in Italy and Germany.