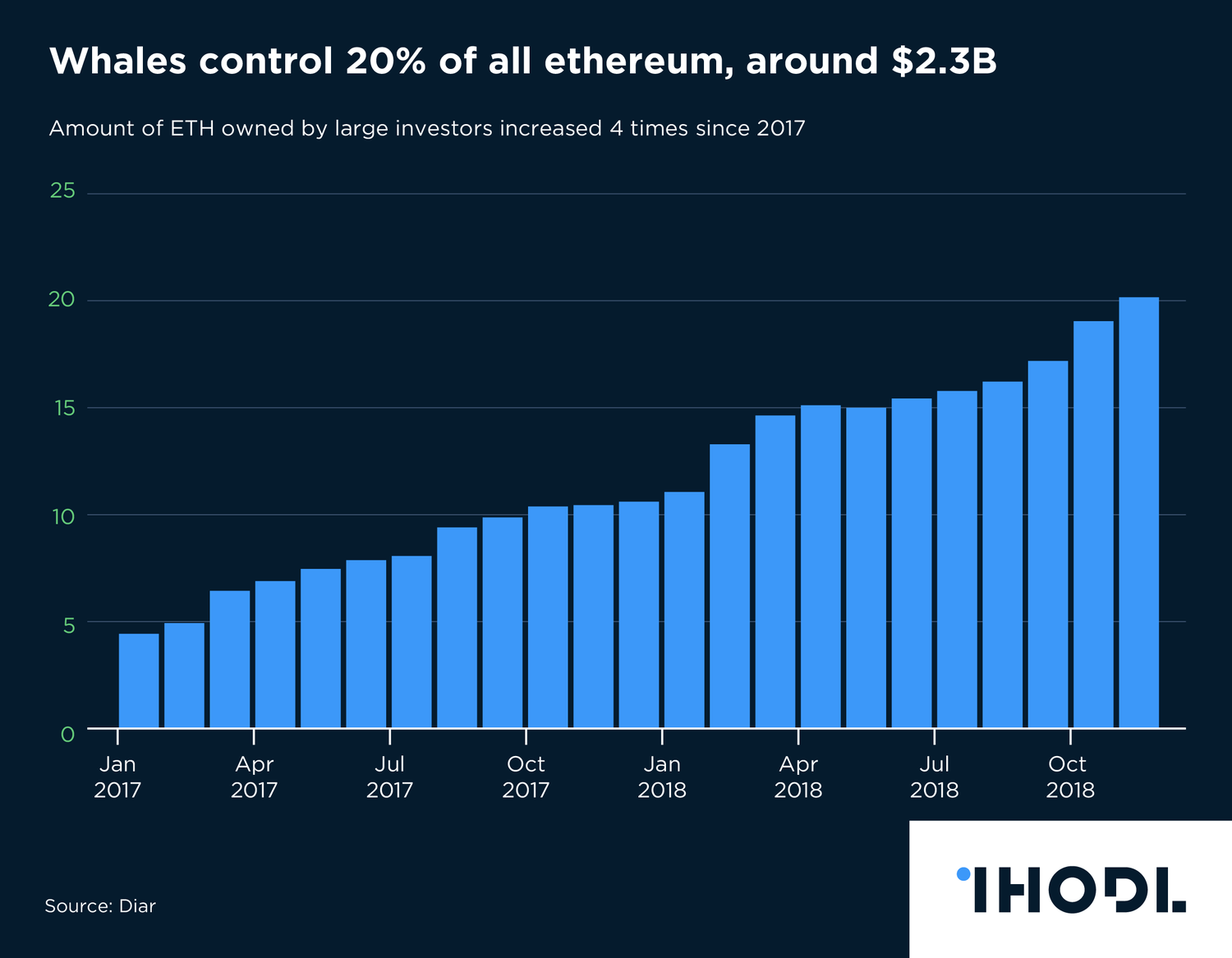 Since 2017, large investors have quadrupled the number of coins in their hands, from 5 to 20 million ETH. Now they own 20% of the total ETH worth $2.2 billion.

At the same time, the number of ethereum whales themselves decreases, so now the cryptocurrency is concentrated at an even narrower group of investors.
Sub­scribe to our Telegram chan­nel to stay up to date on the lat­est crypto and blockchain news.