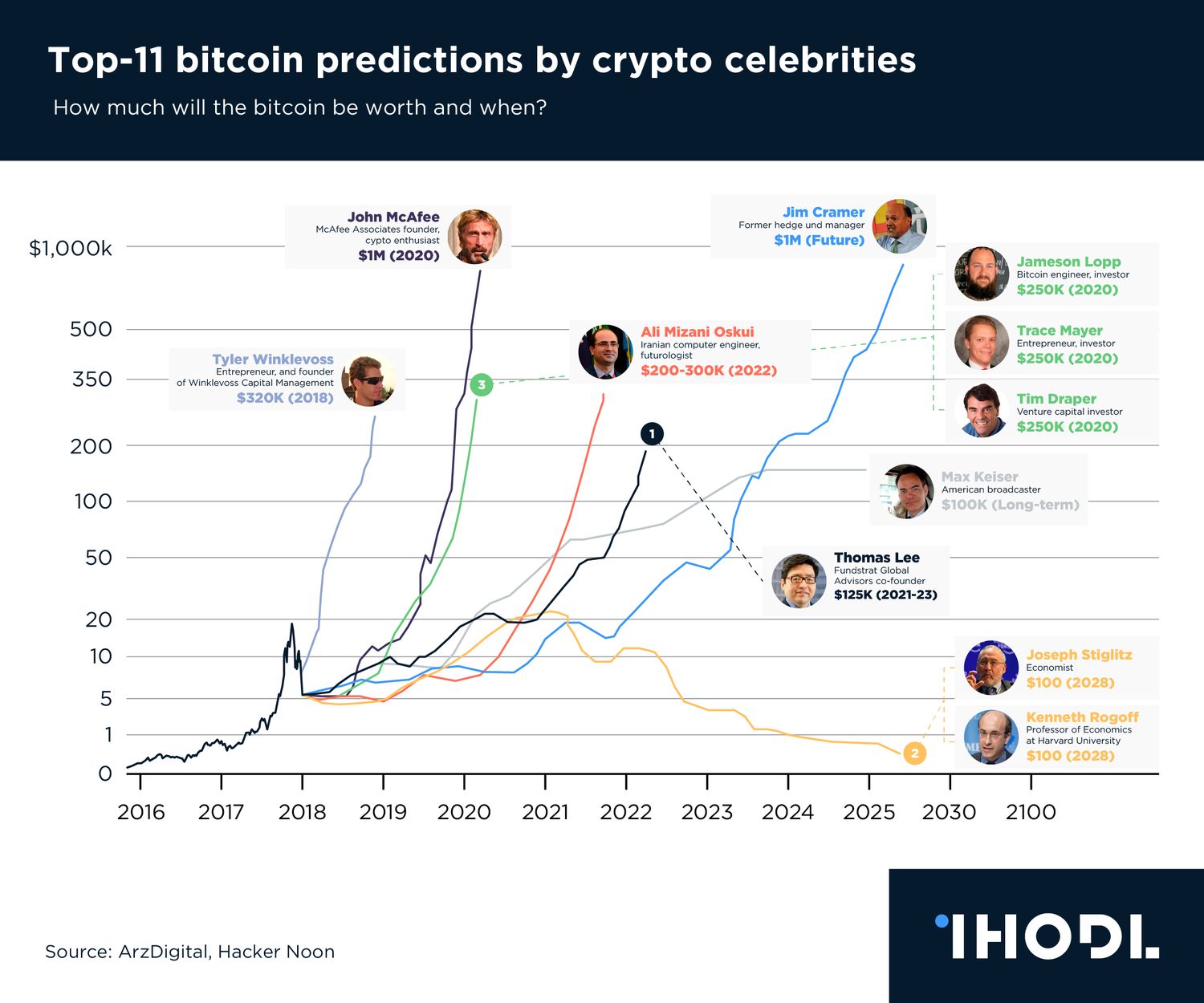 What will happen to bitcoin? All crypto investors are asking themselves this exact question.
We tried to find the answer, but the forecasts of the best experts vary greatly. Someone predicts that bitcoin will grow to $1 million, someone is confident that it will fall to just $100. The most optimistic views, of course, are from John McAfee, an eccentric crypto enthusiast (promised to eat his penis if his prediction does not come true). But the famous American professors of economics have a different opinion. Joseph Stiglitz and Kenneth Rogoff are sure that in 10 years bitcoin will collapse.
Subscribe to our Telegram channel to stay up to date on the latest crypto and blockchain news.