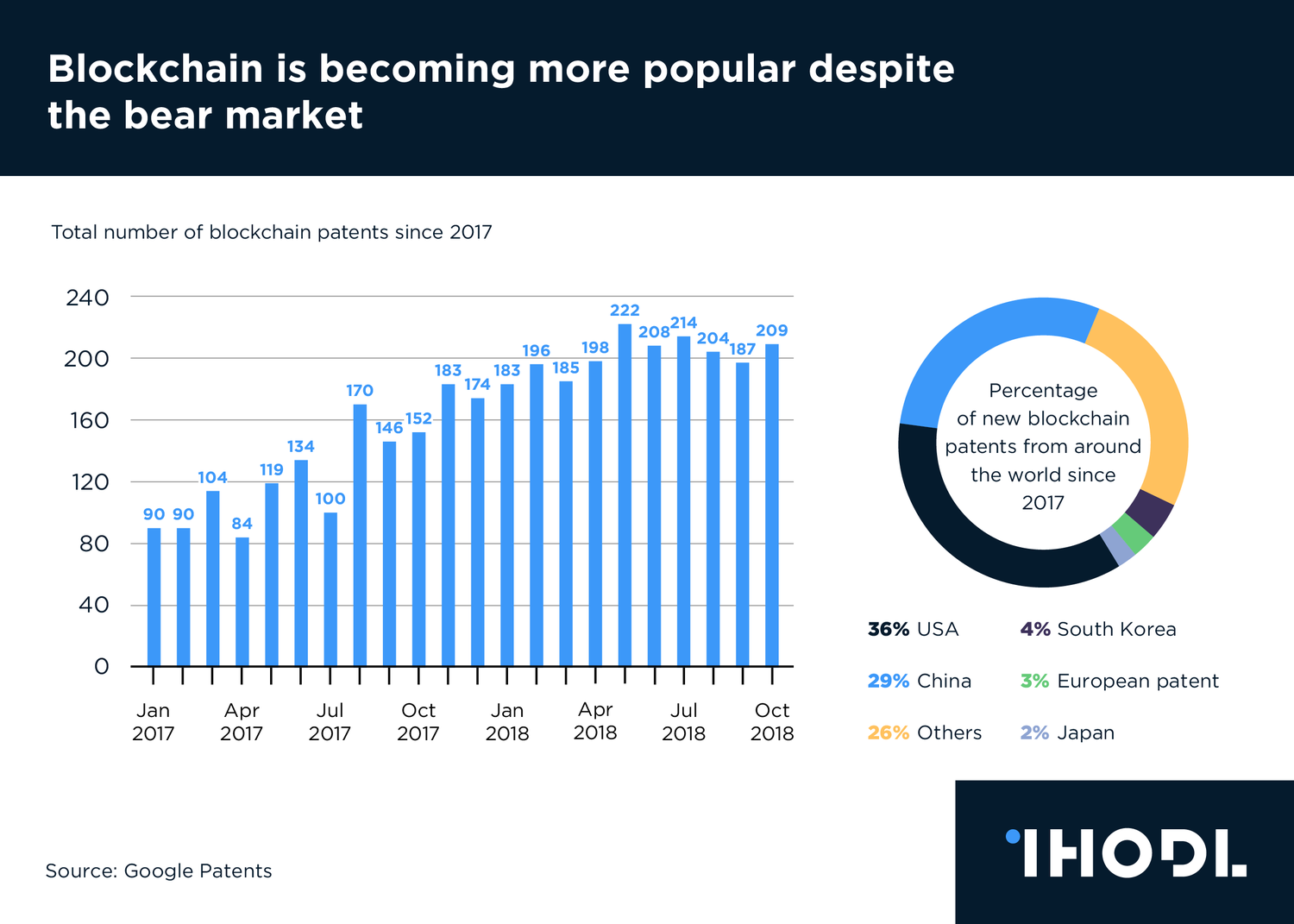 The popularity of the blockchain continues to grow rapidly, despite the bear market.
Blockchain enthusiasts, apparently, are not too worried about the fall of bitcoin. Every month about 200 new patents are registered in this field. This is evidenced by the data portal LongHash. In addition, analysts estimate that the U.S. is the leader in the number of applications (1,246 patents per year). They are followed by China (1016 patents).
Subscribe to our Telegram channel to stay up to date on the latest crypto and blockchain news.