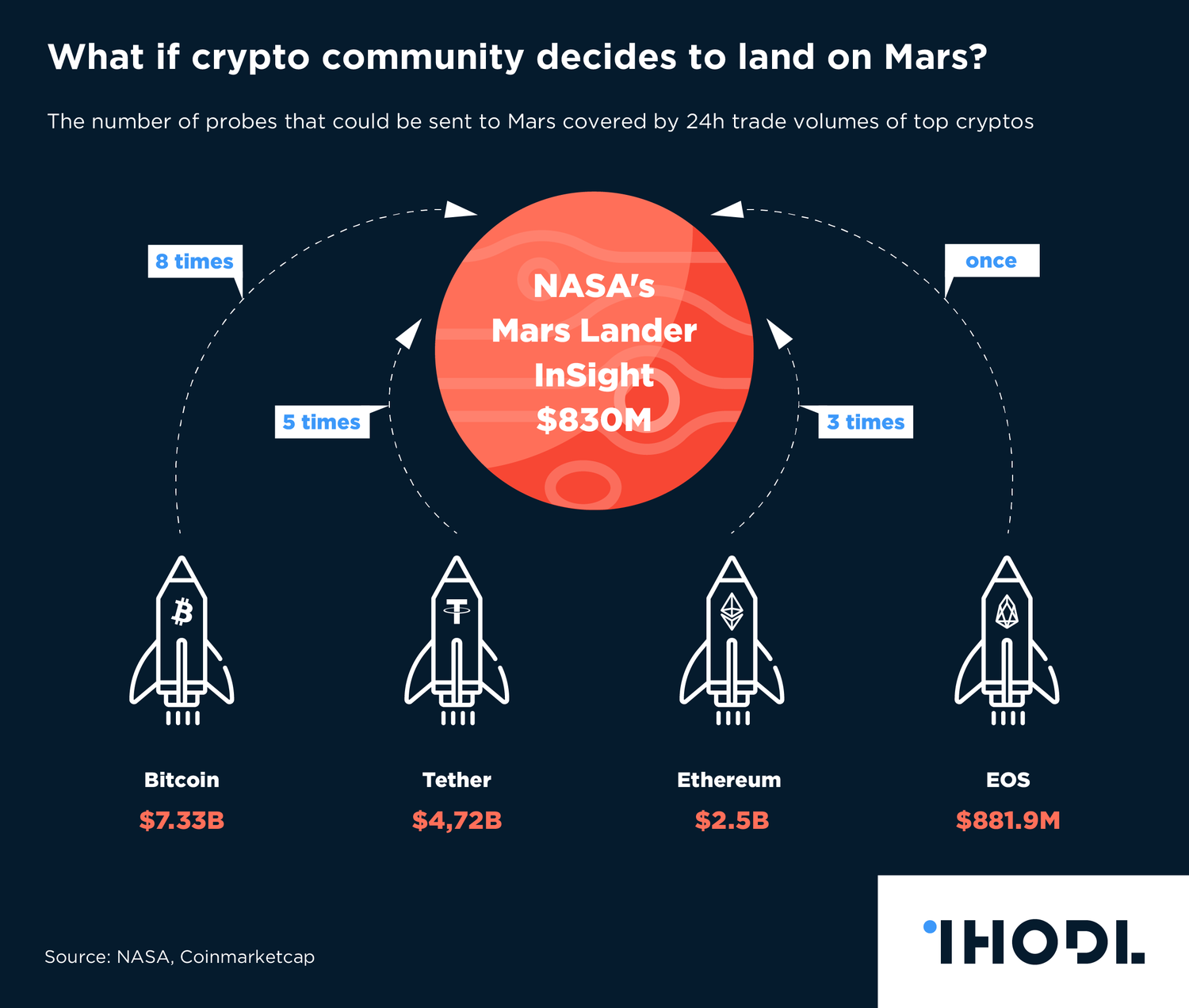 With the falling crypto prices, the Moon is becoming further away than Mars for the crypto community. NASA spent $830 million to send the InSight to Mars to find out more about our Solar System as well as the origins of the red planet.
In that perspective, we are speculating about just how many such Mars missions could have been undertaken and covered by the daily trading volumes of top cryptocurrencies?
Sub­scribe to our Telegram chan­nel to stay up to date on the lat­est crypto and blockchain news.