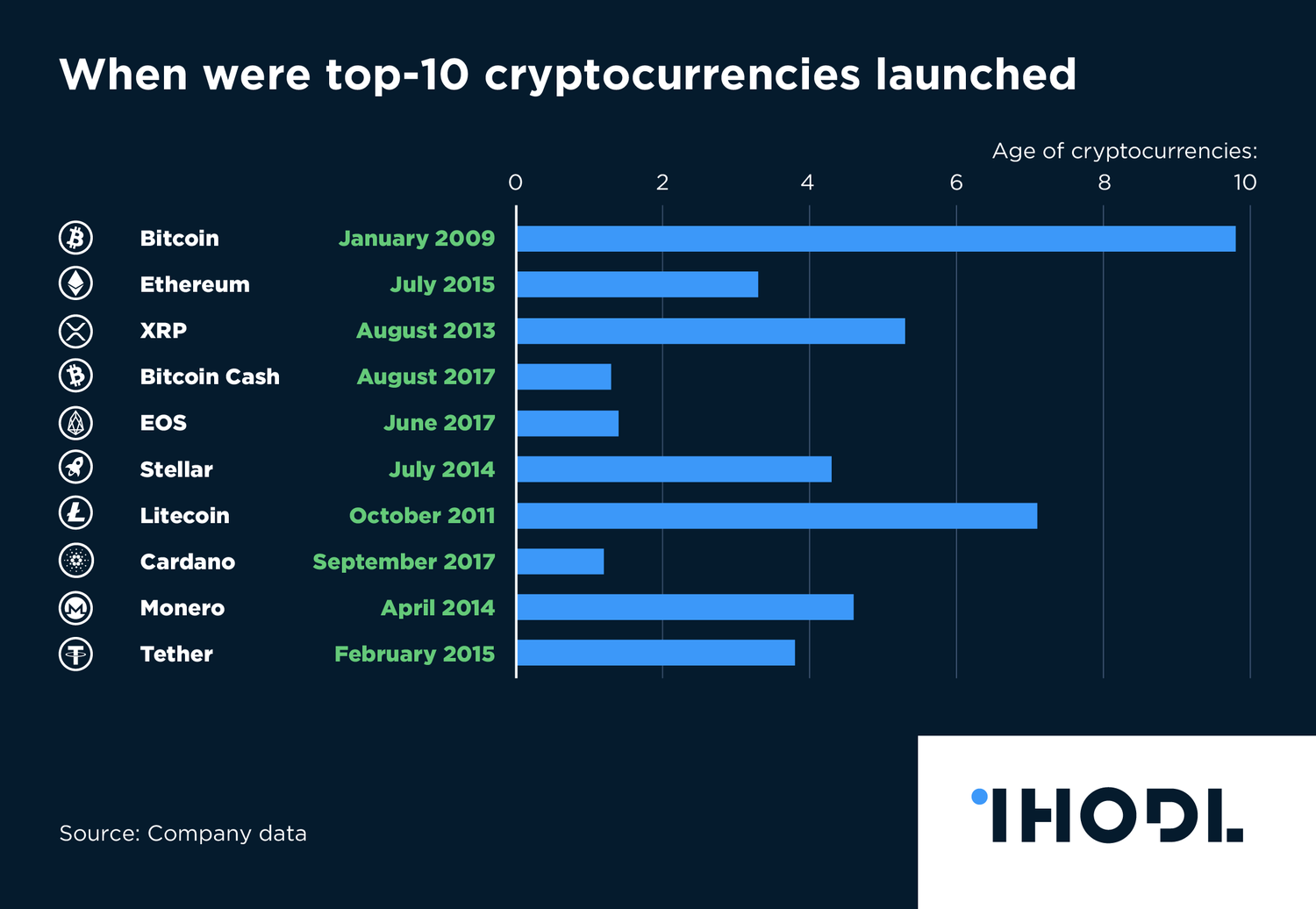 Which cryptocurrency appeared first? Everyone knows the answer: it's Bitcoin. Satoshi Nakamoto published the White Paper 10 years ago on October 31, 2008, but the first Bitcoin (Bitcoin) was extracted on January 3, 2009 (so formally Bitcoin is not 10 years old yet).

What about other major coins? Only a few know their age.
The second oldest among the top 10 cryptocurrencies is Litecoin (
LTC/USD
). It was launched in October 2011. At the same time, Ethereum (
ETH/USD
) is relatively young: its release took place in July 2015. The youngest cryptocurrency among the top-10 is Cardano. Its launch took place a little over a year ago, in September 2017.
Subscribe to our Telegram channel to stay up to date on the latest crypto and blockchain news.