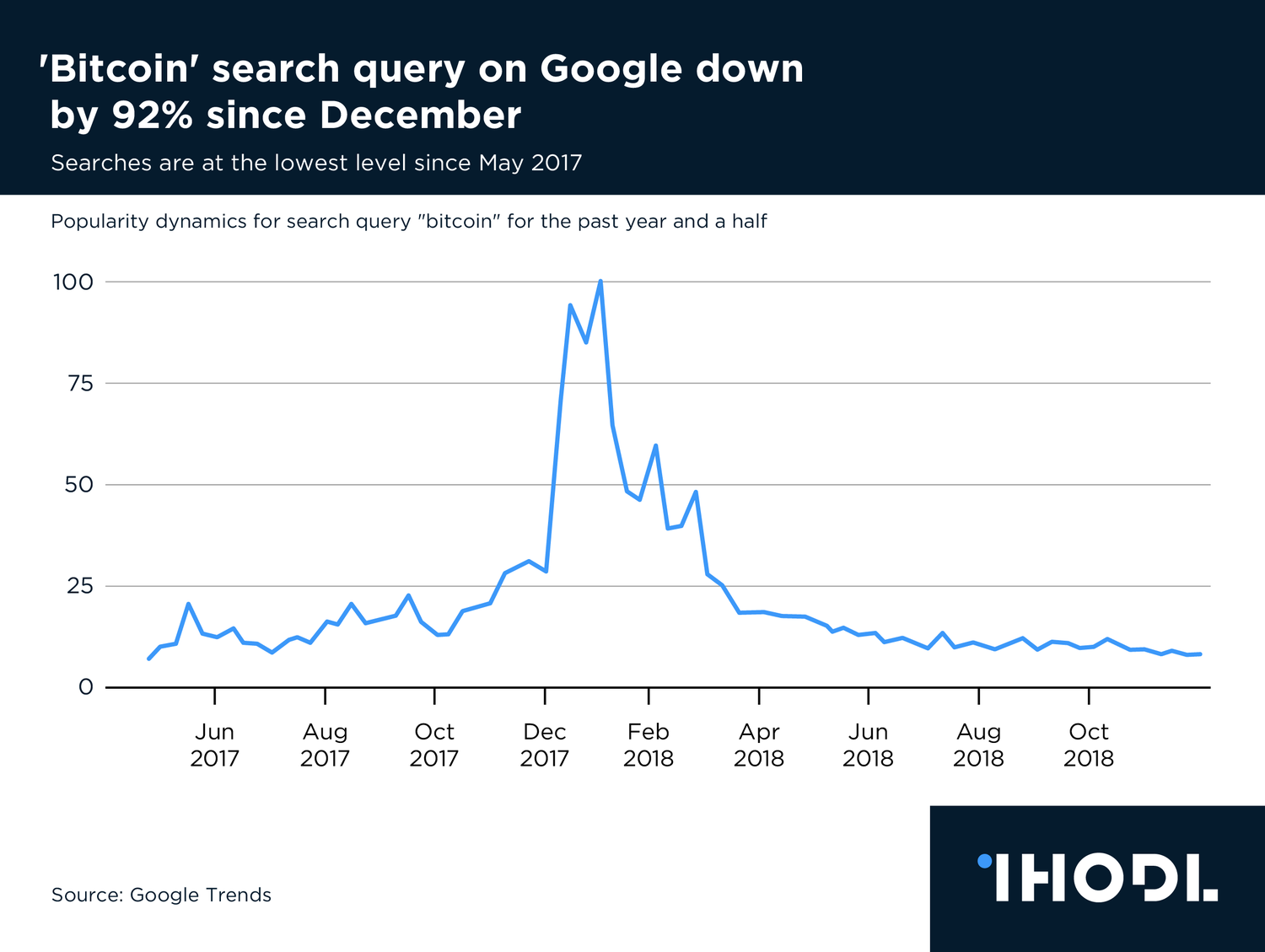 Interest in Bitcoin fell to its lowest level in 1,5 years. Compared to December 2017, when the cryptocurrency was breaking its records, the number of search queries with the 'bitcoin' keyword decreased by 92%.

However, many analysts are not in a rush to panic. They are confident that a smaller interest in Bitcoin shown by "fast money hunters", as well as a decrease in volatility, will ultimately have a good impact on the industry and will bring big players to it.
Subscribe to our Telegram channel to stay up to date on the latest crypto and blockchain news.