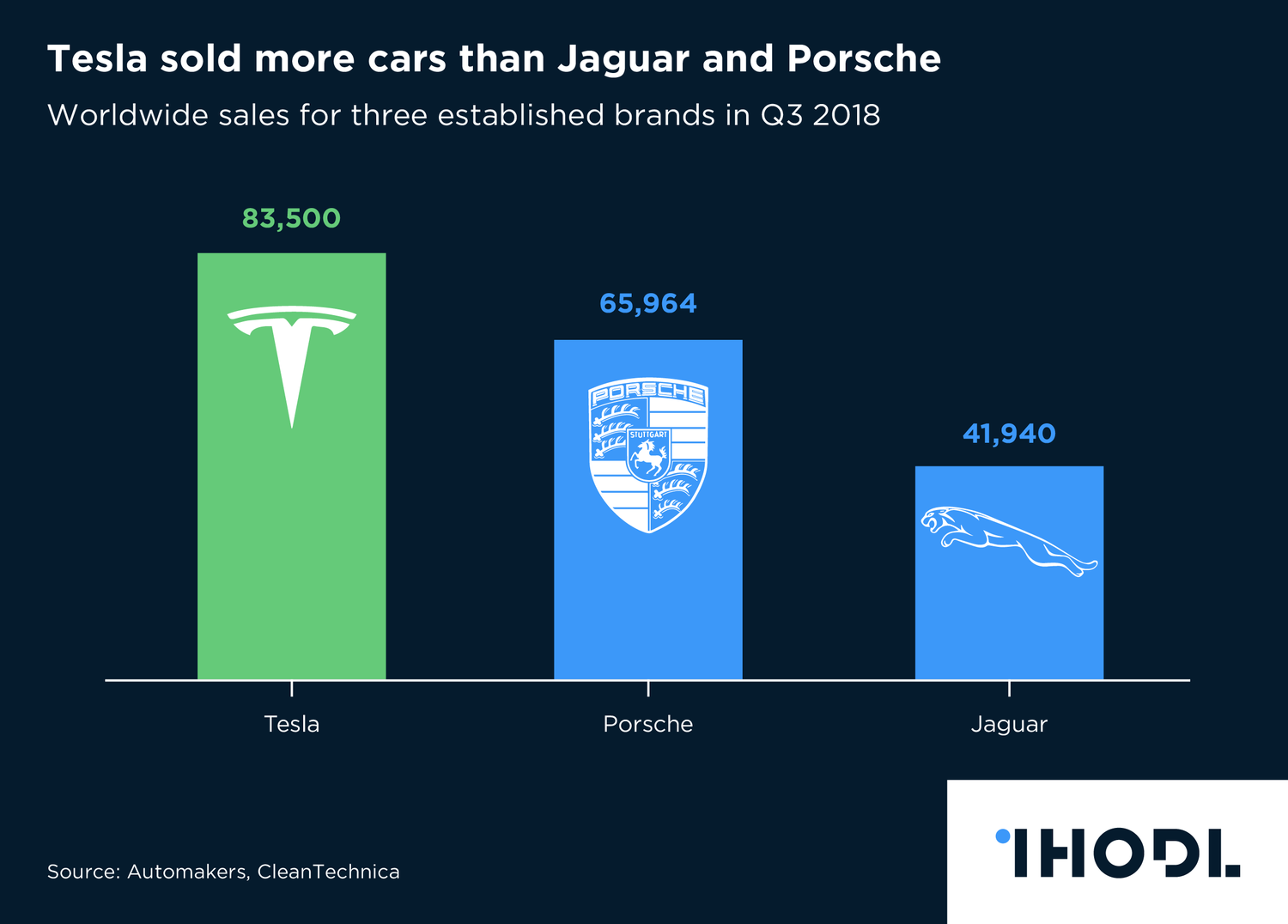 This chart is especially for those who still think that Tesla is a small car company that cannot start the process of mass car production.

After Elon Musk's Twitter account
got frozen
for a bad crypto joke and the shareprice of the firm went down, those sales figures could give him a reason to cheer up! In the third quarter, Elon Musk sold more cars than such famous brands like Jaguar and Porsche.
Subscribe to our Telegram channel to stay up to date on the latest crypto and blockchain news.