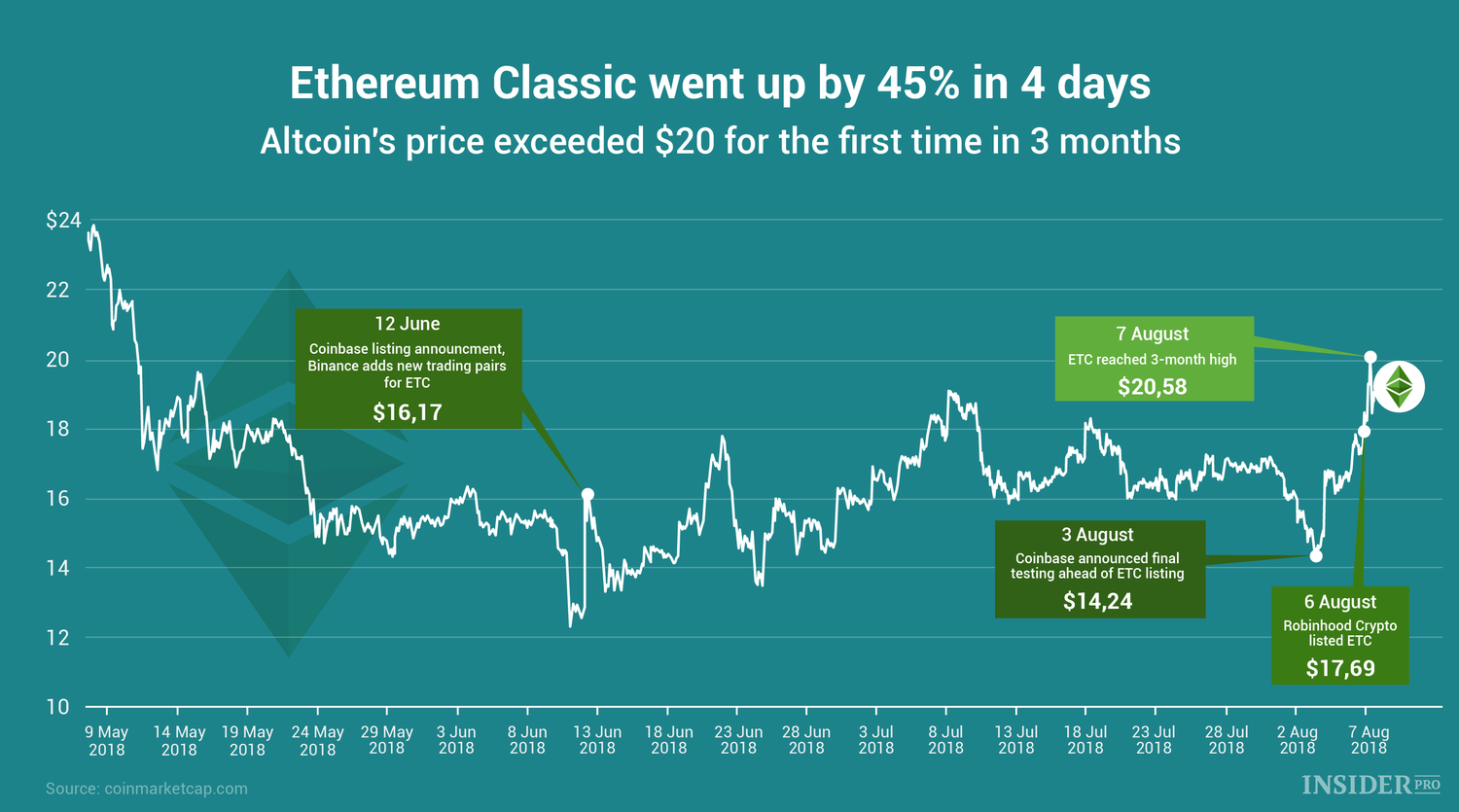 Today, the cost of Ethereum Classic exceeded the $20 mark for the first time in three months. The intraday maximum was $20.58. Due to this, altcoin broke into the top-10 crypto by capitalization but failed to gain a foothold, dropping to the 11th position.



In anticipation of the Coinbase listings on August 8, cryptocurrency is growing. In addition, another news contributed to the growth of crypto: recently the popular application Robinhood Crypto added ETC to its listing.

The growth of the coin value, which is conditioned solely by external factors, rather than by a fundamental change in the supply & demand ratio, may appear as a sign of short-termism just like what happened with Ethereum Classic earlier on June 12. Back then its price skyrocketed from $12 to $16 for a single coin, but just 2 days later dropped back to $13.