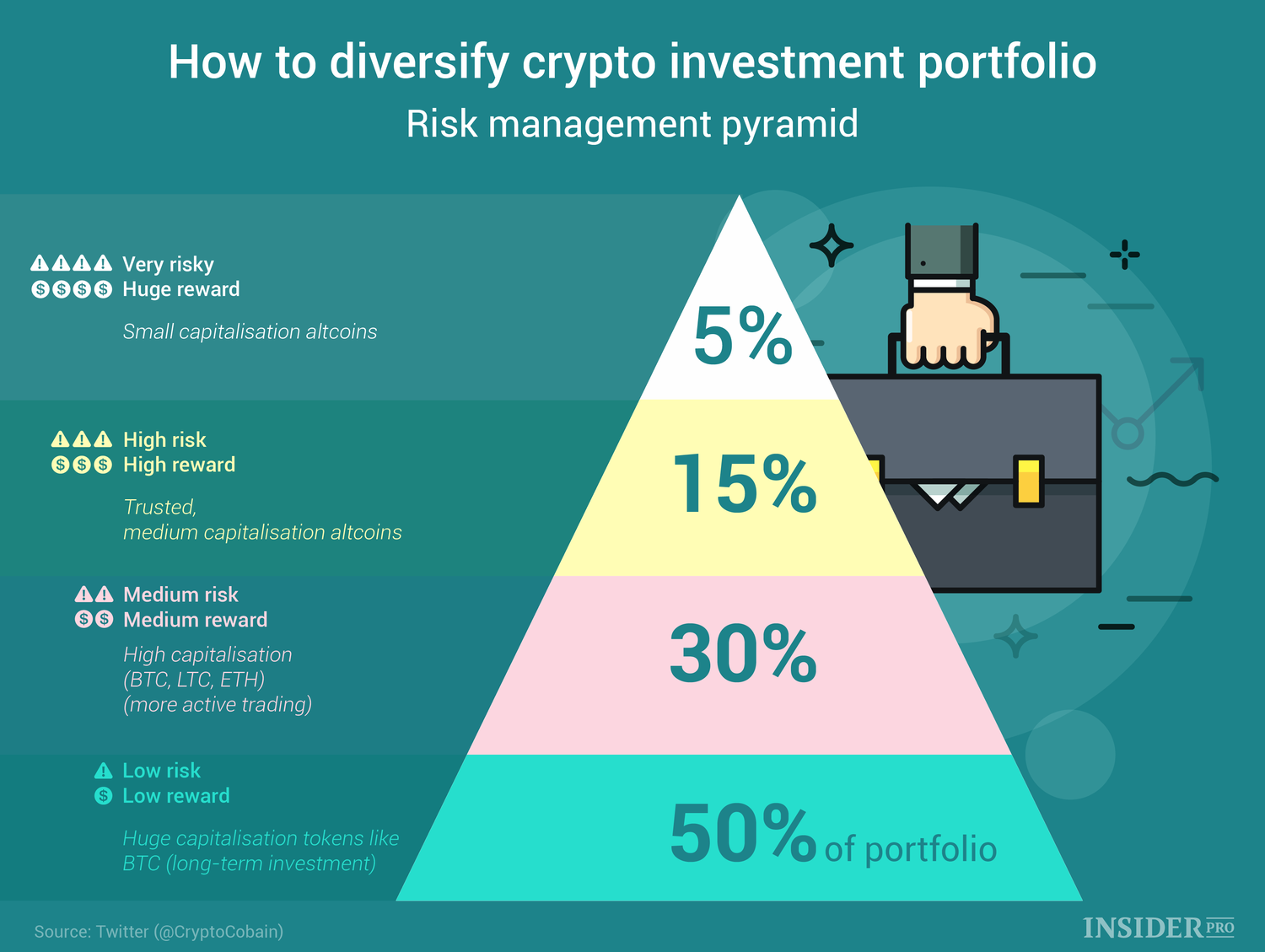 In order to start earning money in the crypto market, it's essential to find out how to diversify the portfolio. Without a question the level of risk for each individual is different, however, this pattern is rather universal.

To start of a portfolio, a high capitalisation cryptocurrency should be chosen, such as bitcoin (
Bitcoin
). Through this, an investor would minimize the risks, but then the gains wouldn't be as high as well. For experiments, use up no more than 20% of the funds. Through this, the gains will be significant while the losses can be easily covered by the steady asset.