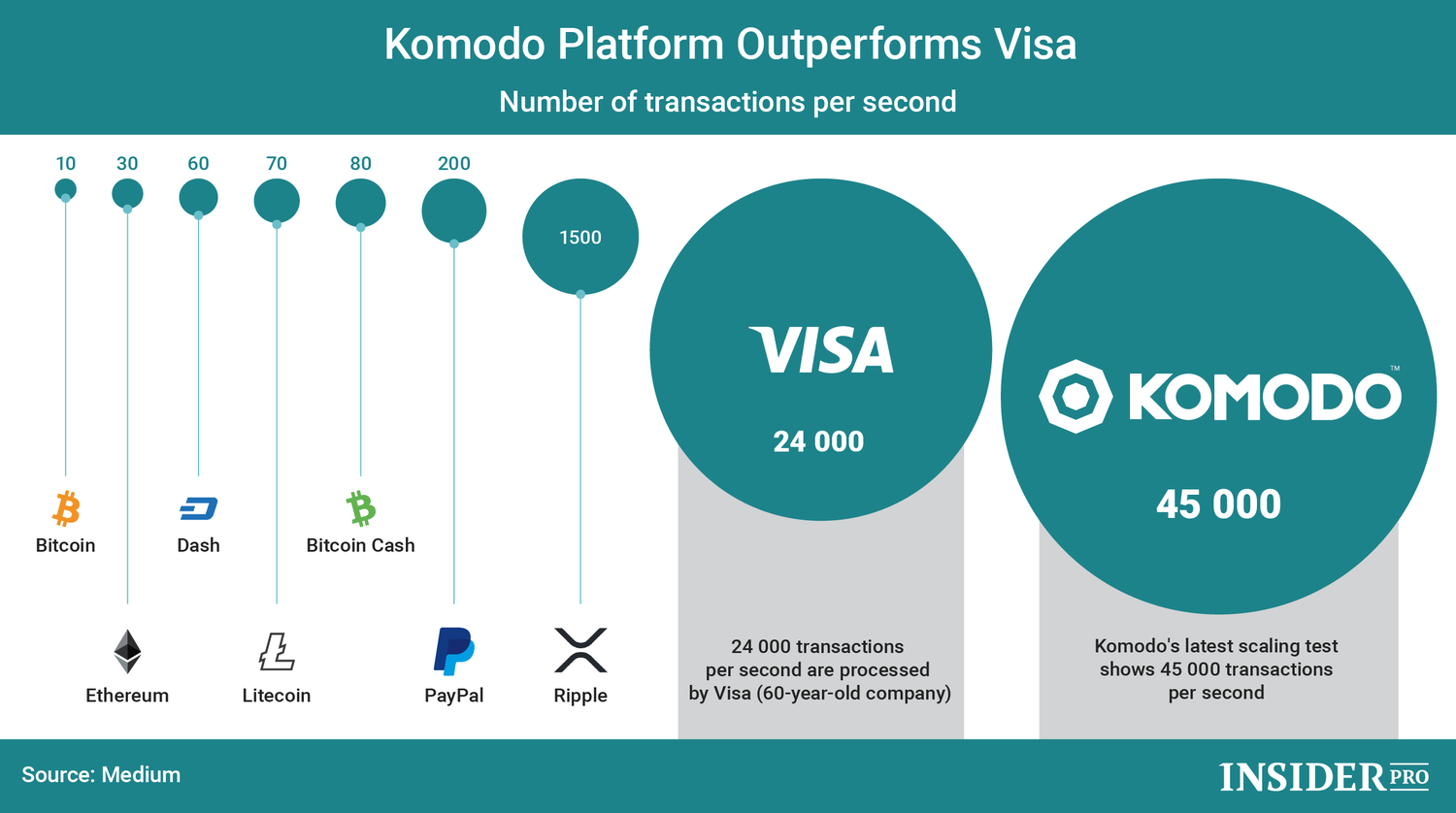 For a long time, Visa payment system remained an unsurpassed leader in the speed of transactions. Until now, when one cryptocurrency outperformed it in this indicator.
Komodo (the anonymous fork of Zcash) is now holding the title "King of the speed". The platform test showed a result of 45,000 operations per second. Second place among crypto with a huge gap goes to XRP, whose network allows 1500 transactions per second.
Ethereum (
ETH/USD
) and Bitcoin (
Bitcoin
) hold the last places, with 30 and 10 operations per second. Traders often face transaction delays. Not a surprise, as the growing popularity of these two cryptocurrencies, exceeds the abilities of their network processing.