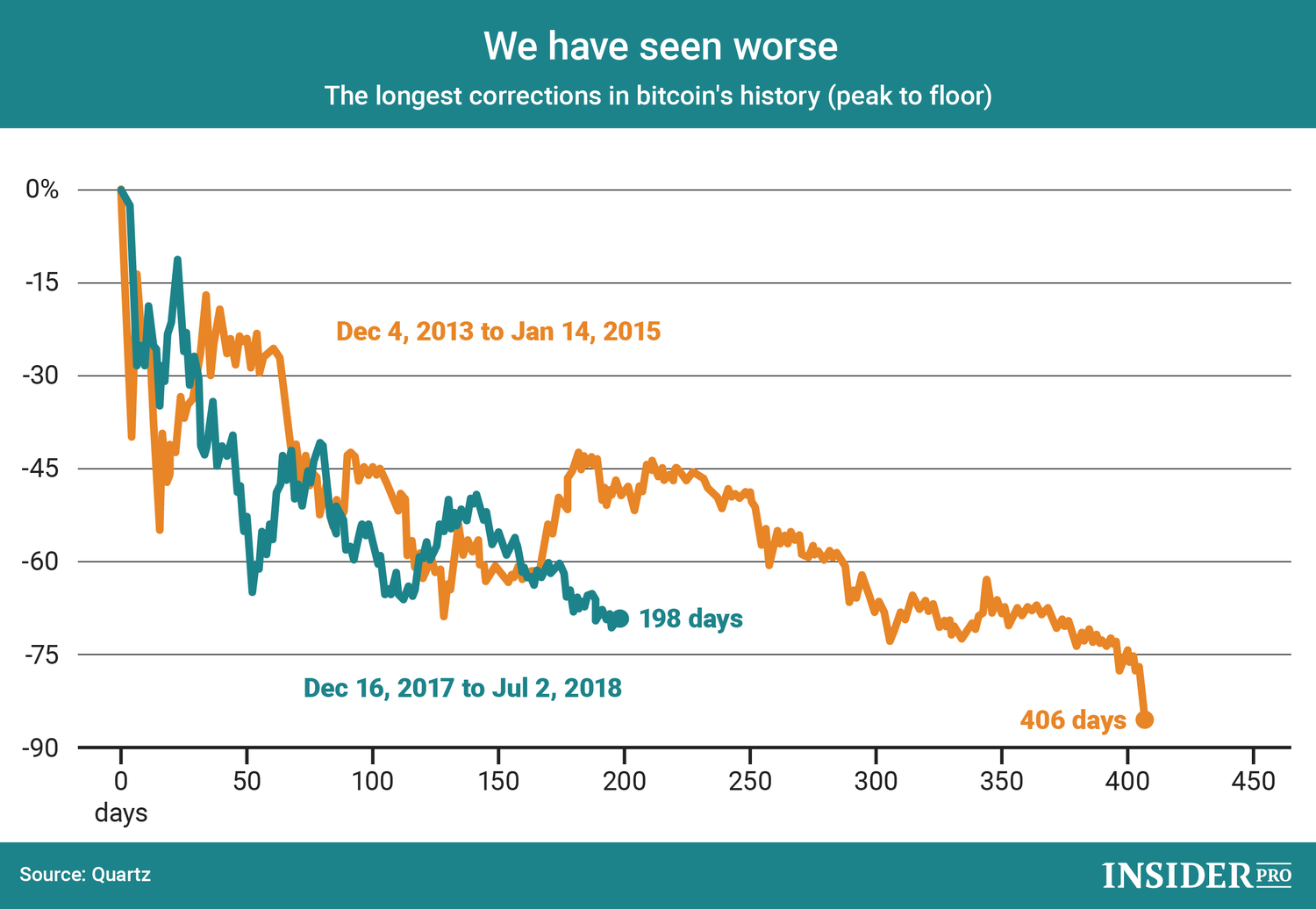 Bitcoin has dropped nearly 70% since December's peak, so traders had to live through quite a few uncomfortable moments while some newcomers had to leave the market with considerable losses.

Nevertheless, the current drop is not the biggest the top crypto has ever suffered. Record was set from December 2013 until January 2015. Back then, BTC lost 85% of its value and in just over 1 year its capitalisation (
Bitcoin
) has decreased by over $10 billion. In comparison the current drop has resulted in the loss of $60 billion.