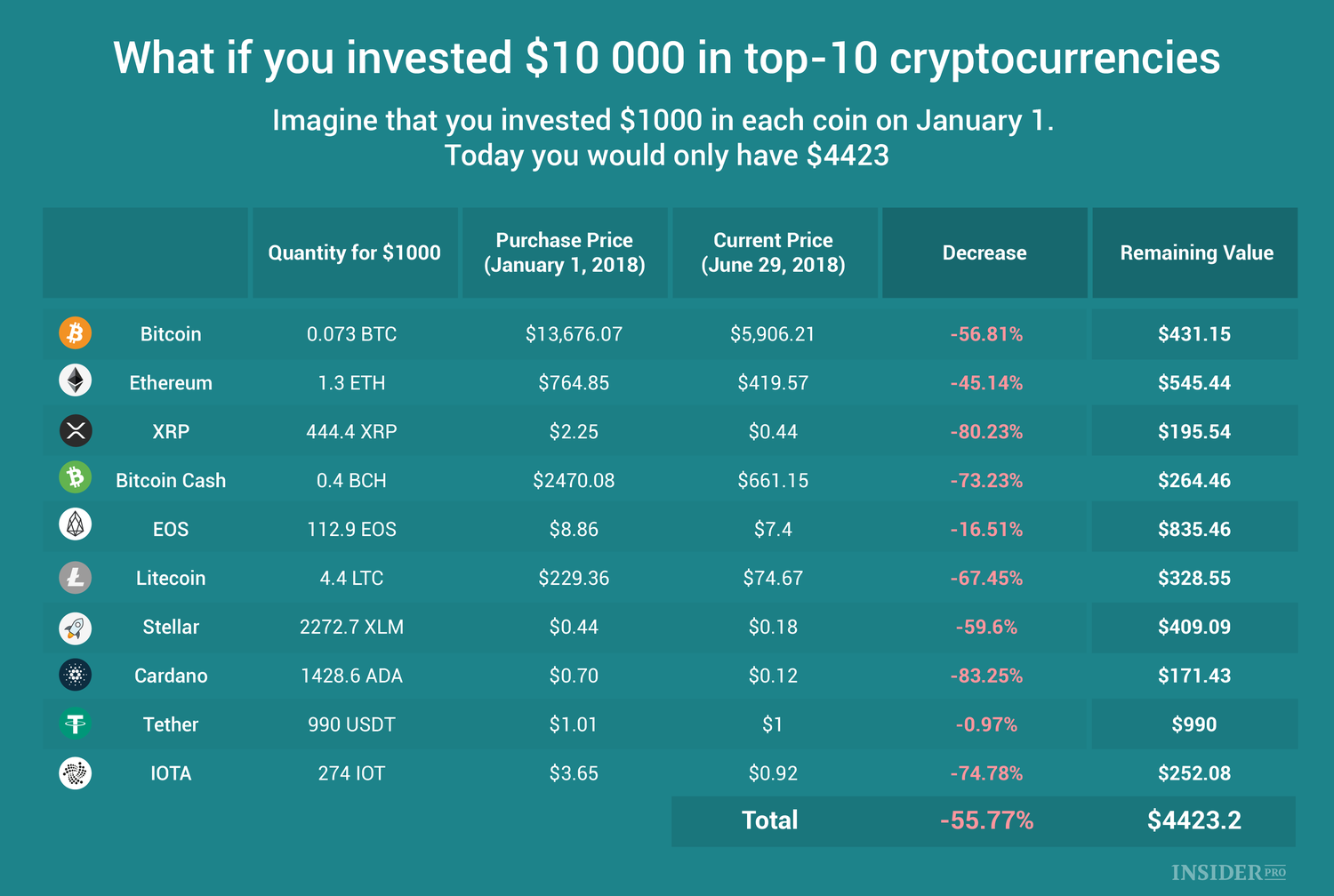 Today bitcoin has once again dropped below the $6,000 and in so, has renewed its minimum since November 2017. Insider.Pro has set out to reveal how much money would ordinary investors had lost if they invested $1,000 into each of the top 10 cryptocurrencies on January 1.
It turns out the portfolio would have decreased by 55.77% dropping to $4,423. The biggest loss would have been recorded by Cardano and XRP (two thousand dollars invested would have yielded just $171 and $196 respectively). And vice versa, the lowest loss recorded was for Tether as since January 1 the stablecoin has seen its value decreased by only 0,97% (in comparison bitcoin dropped by 57%)
Regardless of those facts analysts remain optimistic and hold on to the view that the drop will soon come to an end, following which a new wave of growth will commence.