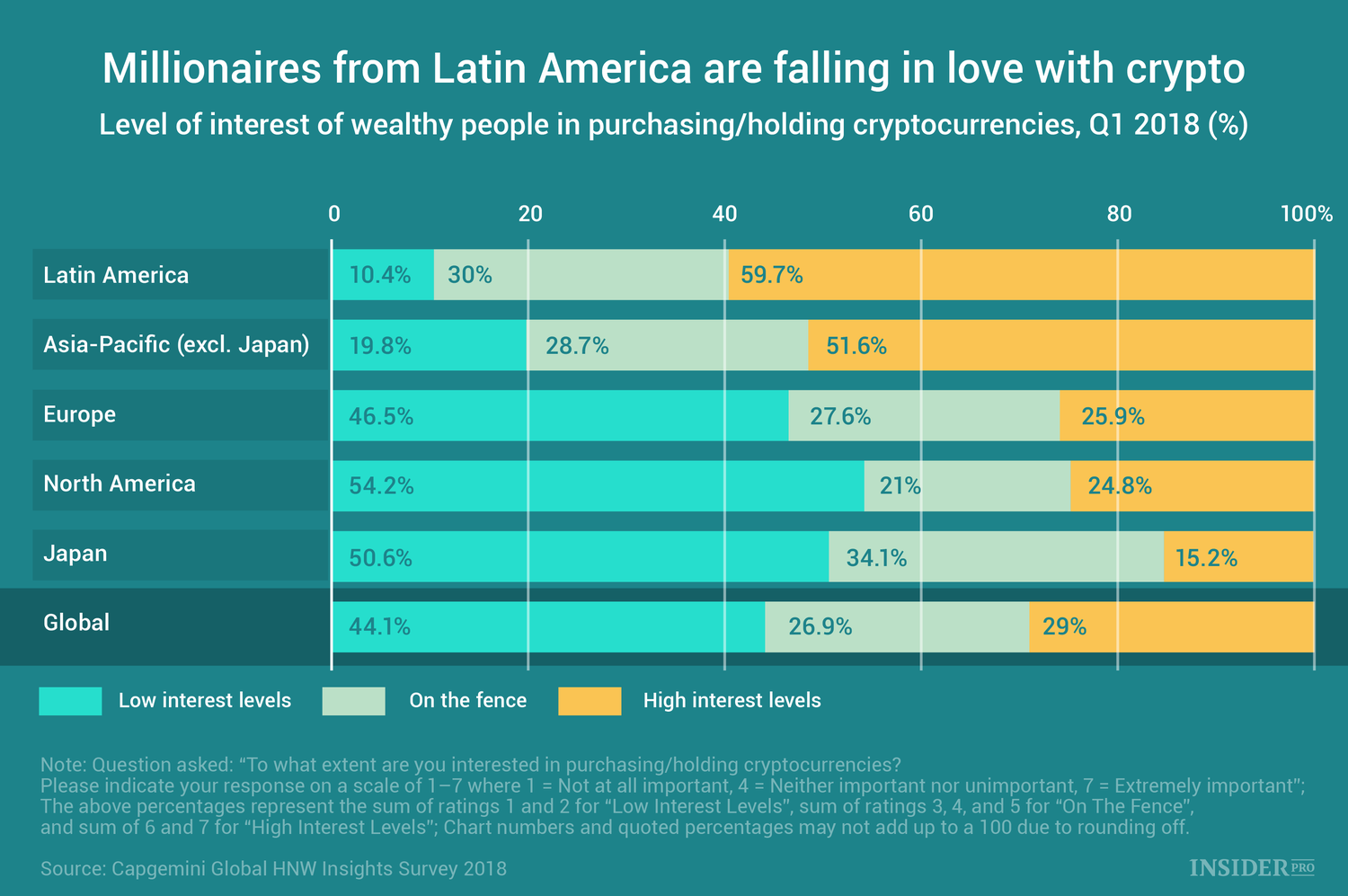 The number of U.S. dollar millionaires that consider cryptocurrencies as an investment has reached an all time record. According to the yearly World Wealth Report conducted by Capgemini SA, 29% of respondents have identified their interest as 'high'.
Most enthusiastic about crypto turned out to be millionaires from Latin American and Asia-Pacific regions - over a half of those asked are ready to invest. In comparison, those from Europe and Northern America have recorded just a 26% and 25% interest.


Also worth noting that in 2018 the accumulated capital of dollar millionaires has been registered at $70 trillion. By 2025 that figure is likely to rise to $100 trillion according to Capgemini.