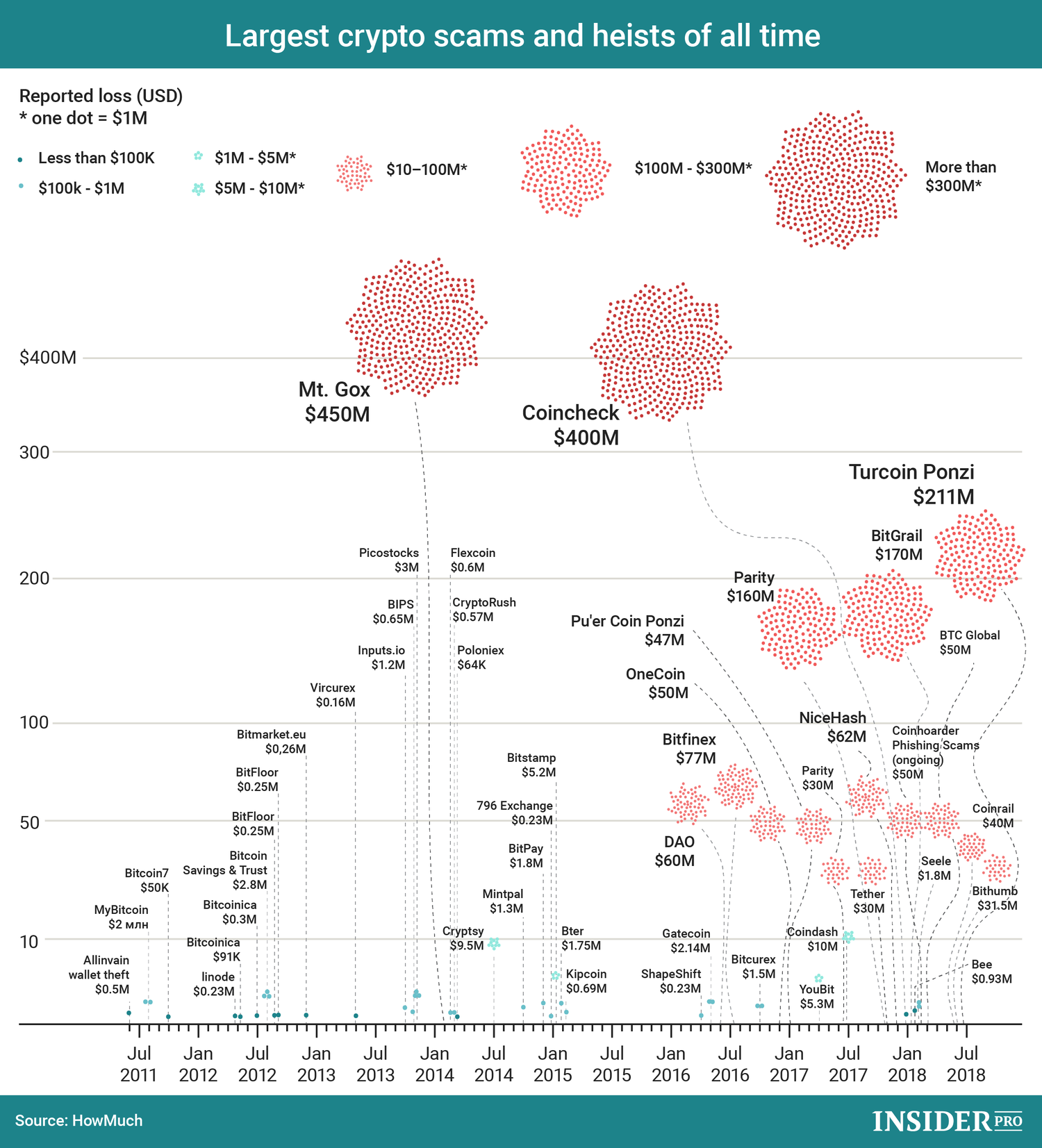 As the cryptocurrency market grew, it started to attract more and more crooks. Thefts upward of $10 million have become a rather regular occurrence since the summer of 2016.


Until then, there was only a single large hack: the one on Mt. Gox in 2014. The second biggest theft came in January this year when a Japanese-based platform
Coincheck
was broken into. It's worth noting that the amount of money stolen is accurate to the time of the incident (not converted to the present rate).
The latest cyber attack came today with a South Korean crypto exchange
Bithumb
taking a hit. However, the platform later deleted all their Tweets regarding the hack. Some Twitter users suggested Bithumb staged the attack in order to avoid paying a hefty tax bill.