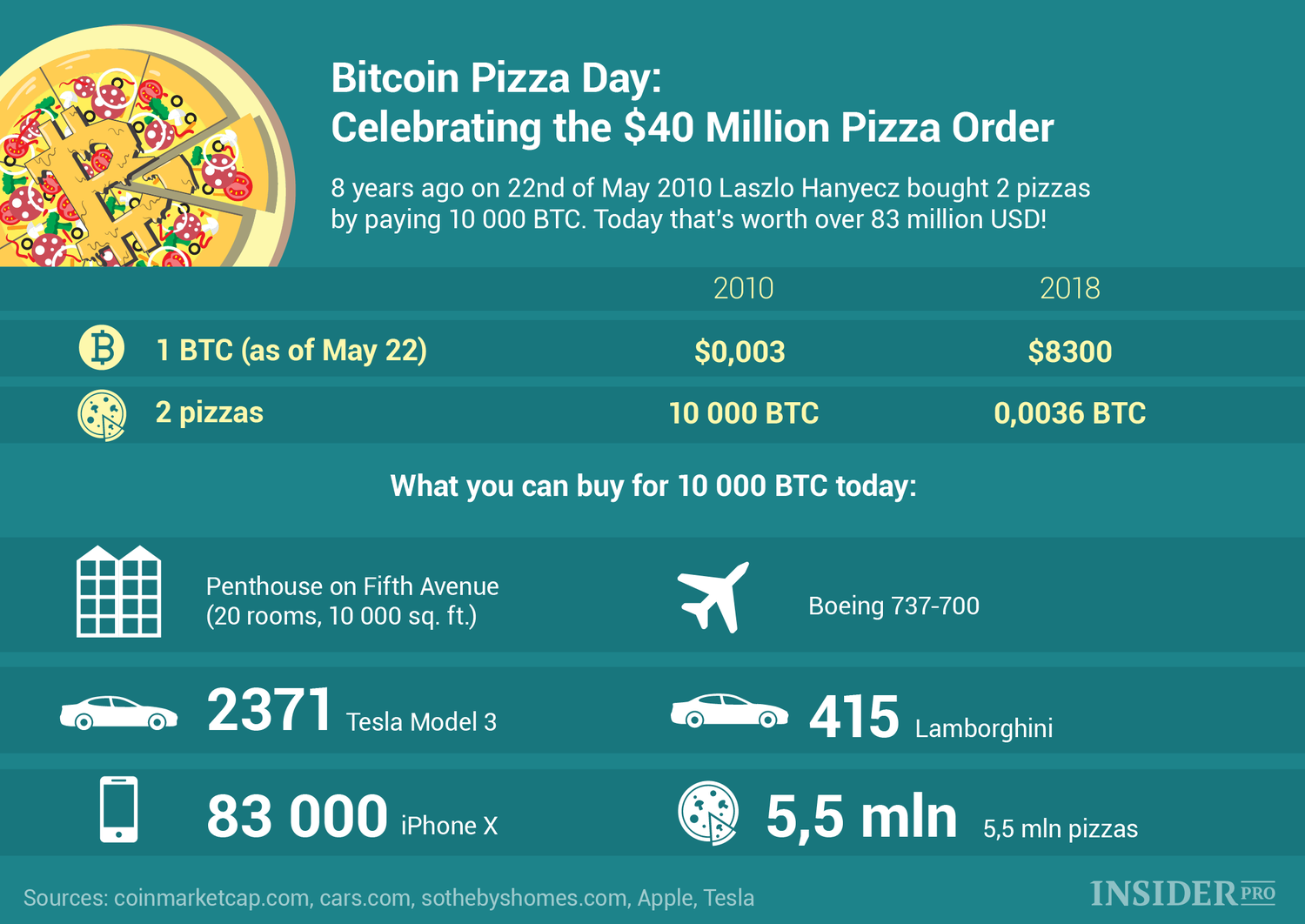 Today, May 22, crypto-world celebrates the anniversary of Bitcoin Pizza Day. Eight years ago, the Czech crypto-enthusiast Laszlo Hanyecz made the first real bitcoin (Bitcoin) purchase in history.
Hanesh transferred 10,000 BTC to his programmer friend, who ordered two pizzas from Papa John's restaurant. Back then, the price for 1 bitcoin was about $0.003 (so he actually paid $30 for pizzas).
Today, 10,000 BTC are worth $83 million. If Hanesh would not have spent these bitcoins eight years ago, today he could buy a luxury penthouse in Manhattan, or a bunch of other cool things.