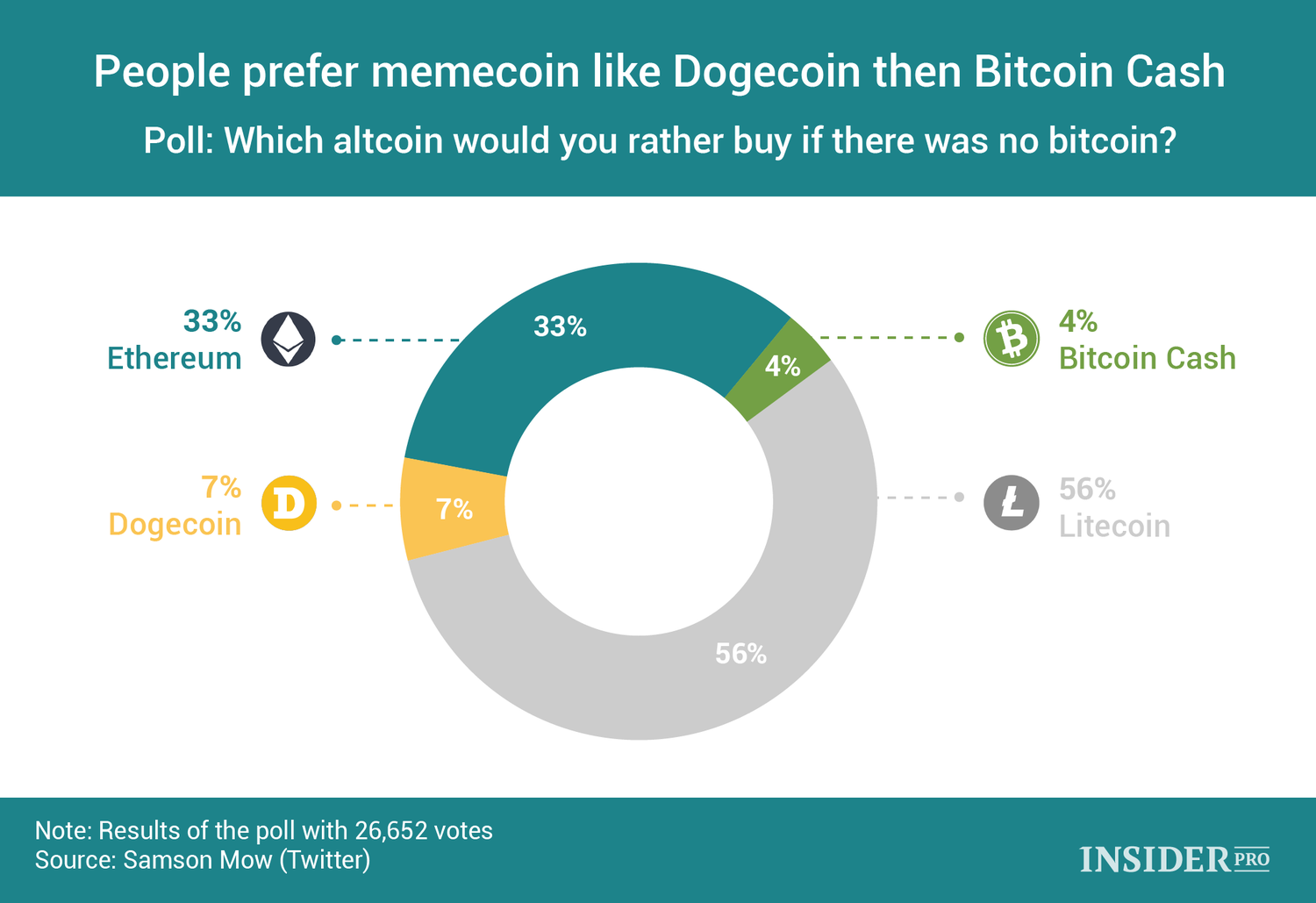 Users prefer parody cryptocurrency Dogecoin to Bitcoin Cash (Bitcoin.Cash) – Bitcoin's (Bitcoin) most favorite fork,according to the results of a Twitter poll conducted by Samson Chief Strategy Officer at Blockstream.

Mo asked hisfollowers that altcoin they would rather buy - Litecoin (
LTC/USD
), Ethereum (
ETH/USD
), Dogecoin or Bitcoin Cash. Results show that 7% would prefer to buy Dogecoin, while BitcoinCash has just 4% supporters. More than half voted for Litecoin (56%), and thethird of respondents preferred Ethereum (33%).