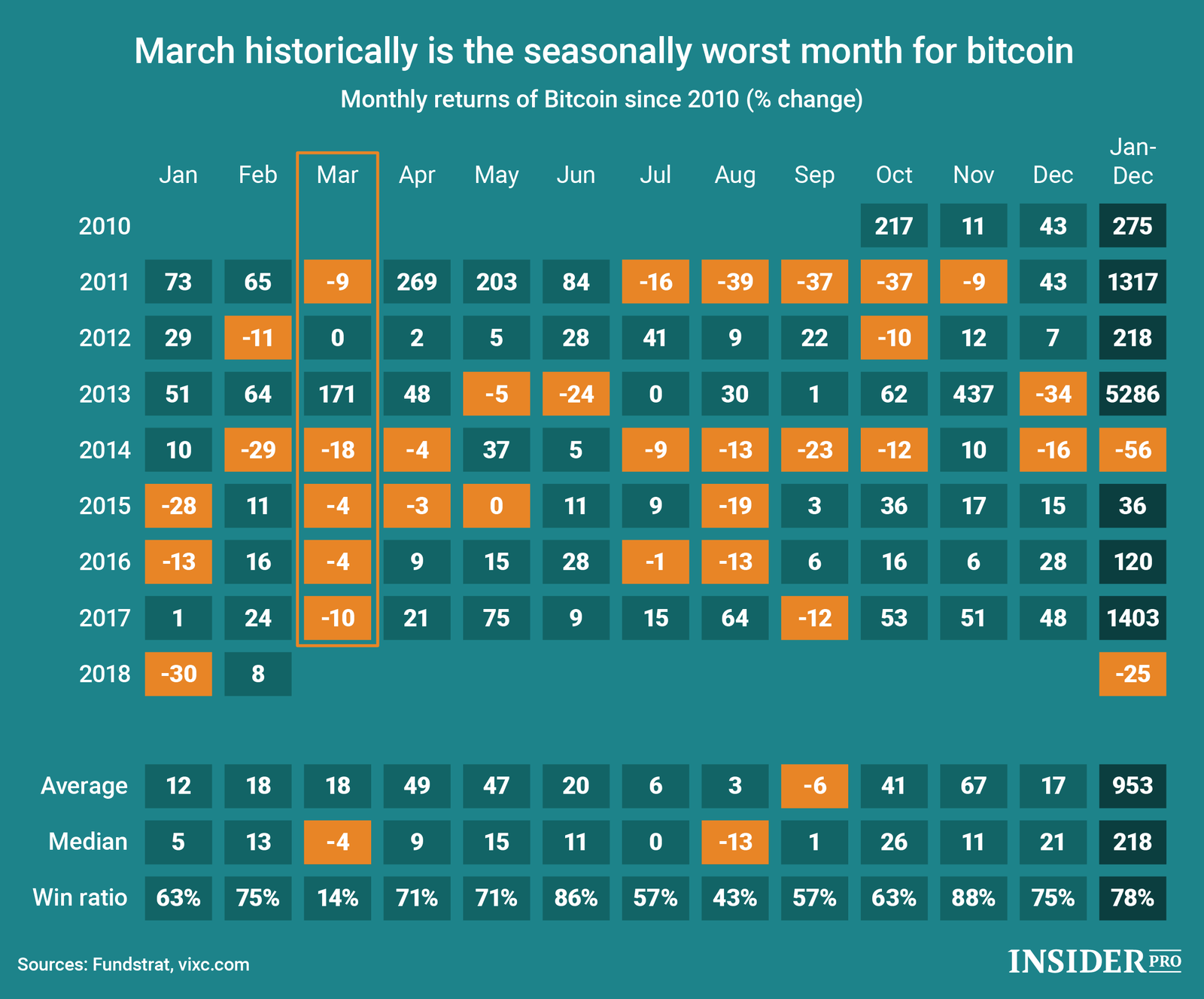 Bitcoin (Bitcoin) has experienced several falls in recent weeks. But crypto-enthusiasts do not fear this, since March has traditionally been the worst month for the cryptocurrency.
Bitcoin showed growth in March 2013 - the only case in the past seven years.

According to statistics, November has traditionally been the best month for cryptocurrency. It grew in eight cases out of nine, and the average profitability rate was 67%.