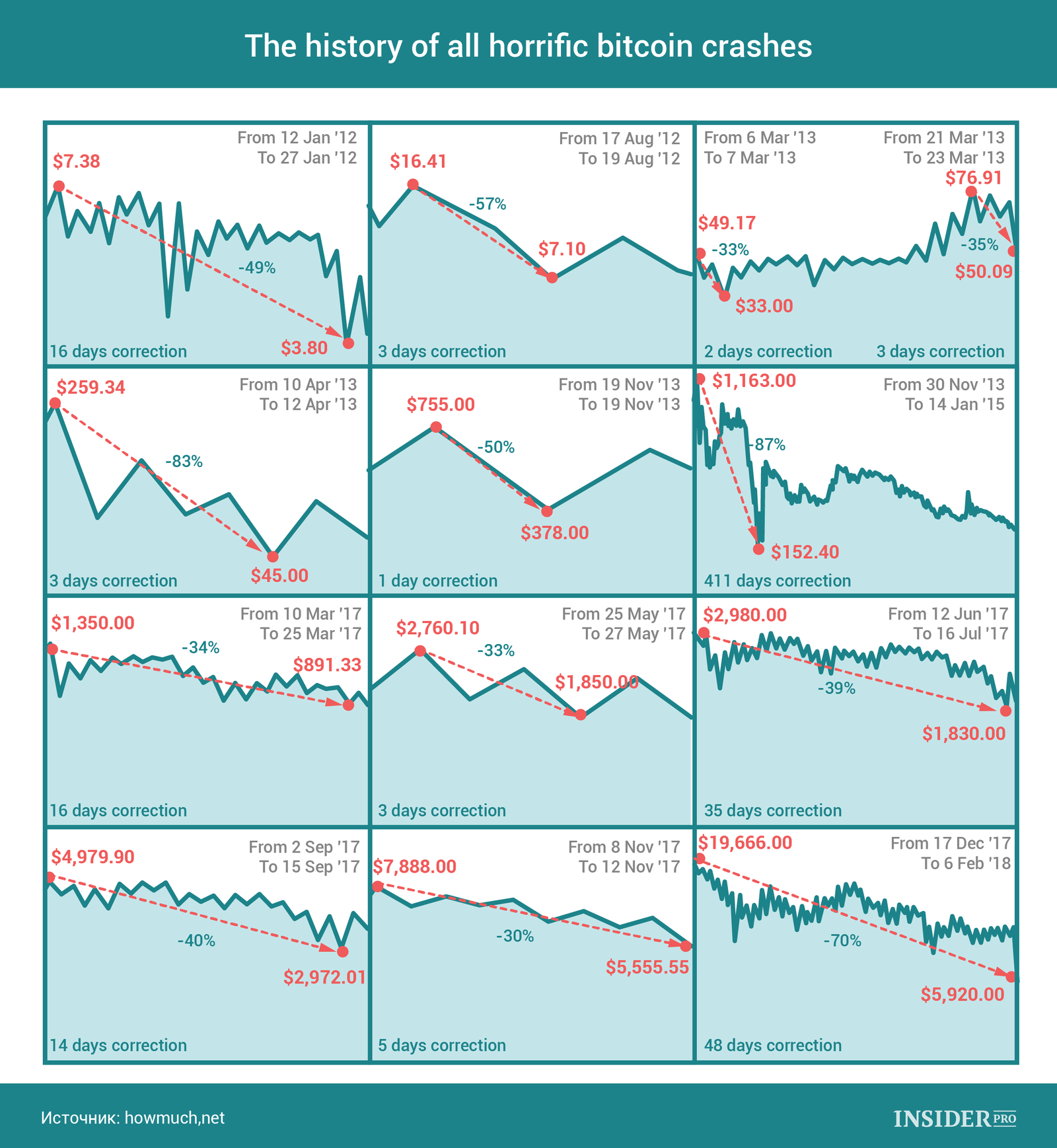 The latest Bitcoin (Bitcoin) crash has some investors believing the "end of days" are near.
While the latest crash has been painful, it is best to step back and assess the current state of Bitcoin relative to its past.
Since January 2012, there have been thirteen major corrections or crashes in Bitcoin, including this latest rout.
Losses have been as minimal as 30% and as severe as 87% during these Bitcoin panics. Compared to its past events, this latest correction was not even as severe or painful as it has been in the past.