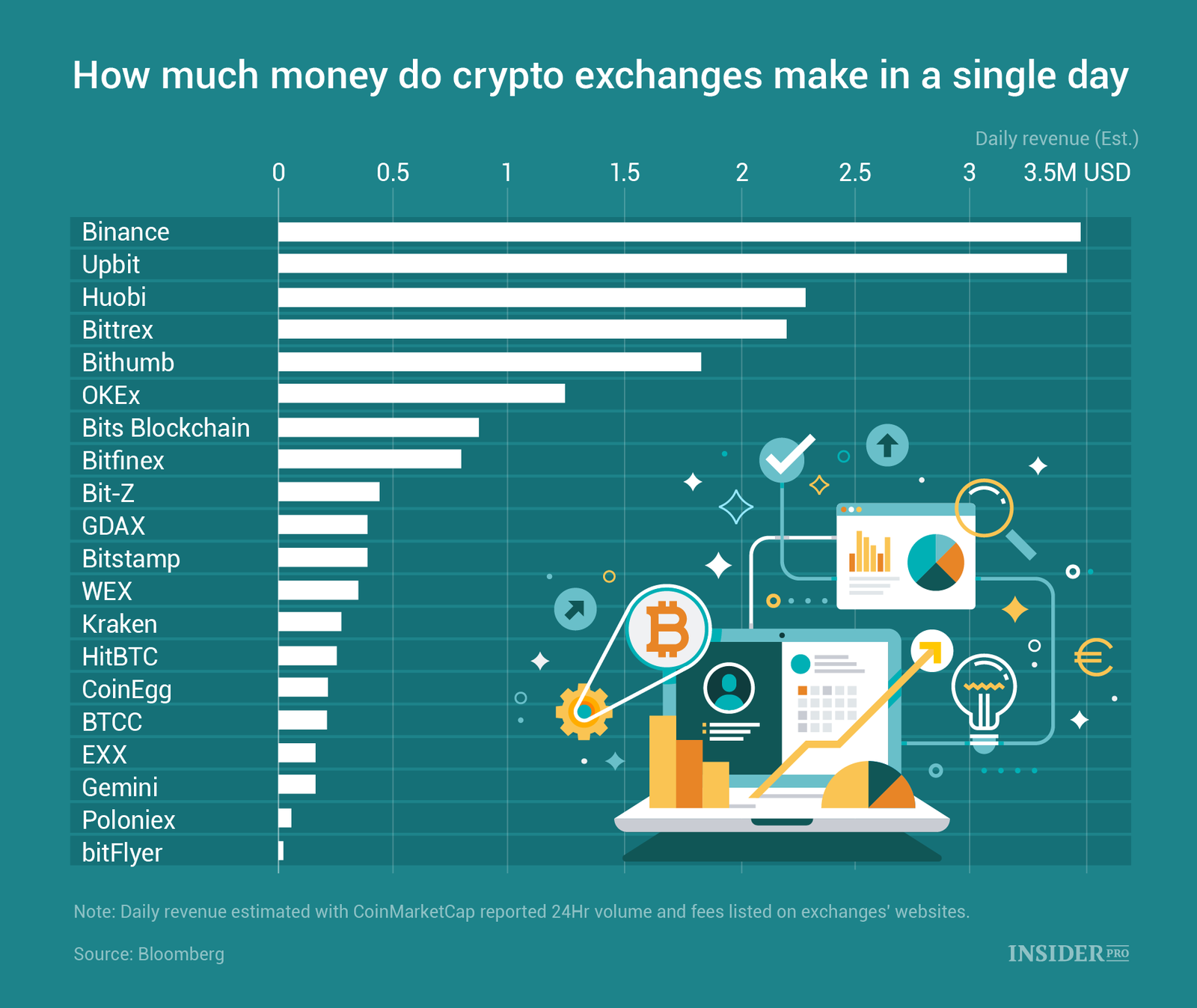 Who do you think actually earns on cryptocurrencies? No, it's not about speculators. The correct answer is crypto exchanges. And here is why.
Analysts at Bloomberg have calculated that the largest exchanges make millions of dollars a day on commissions! And their annual revenue exceeds $ 1 billion.

According to estimates, Binance and Upbit exchanges have the highest revenue, each earning more than $ 3 million a day from commissions.