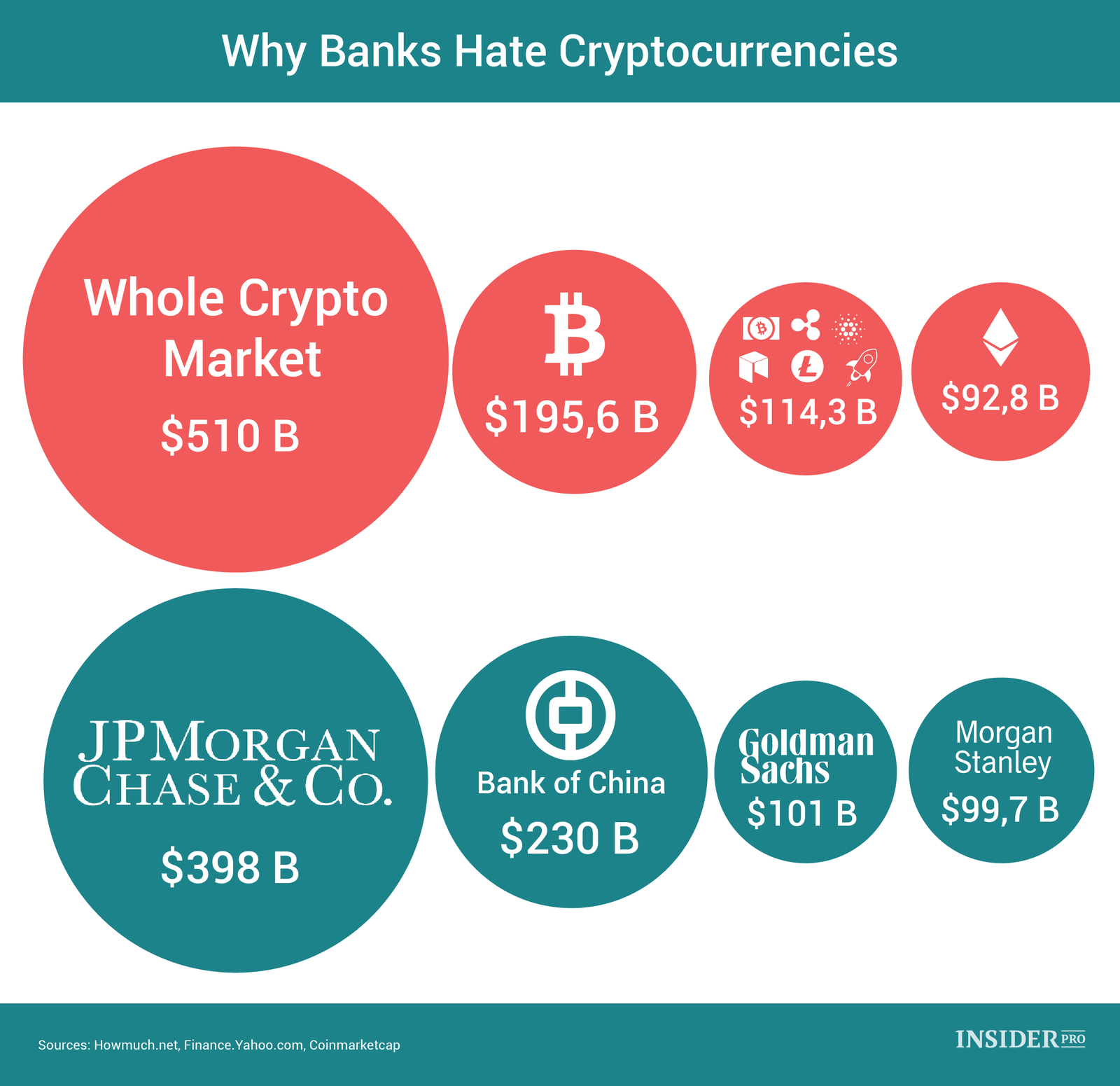 Since the emergence of cryptocurrencies, banks have largely been against cryptos, often citing the volatility and the ability to be used for money laundering.
The real answer to why the banks' dislike cryptocurrencies is most likely that they feel threatened. The rise of cryptocurrencies has exceeded all expectations and, while the concept is still very young, it does have potential to shake up the aging fiat system.
Total Crypto market exceeds size of largest bank JPMorgan. Even individual cryptocurrencies compete with the largest banks in the world. What's in store for the financial system tomorrow?