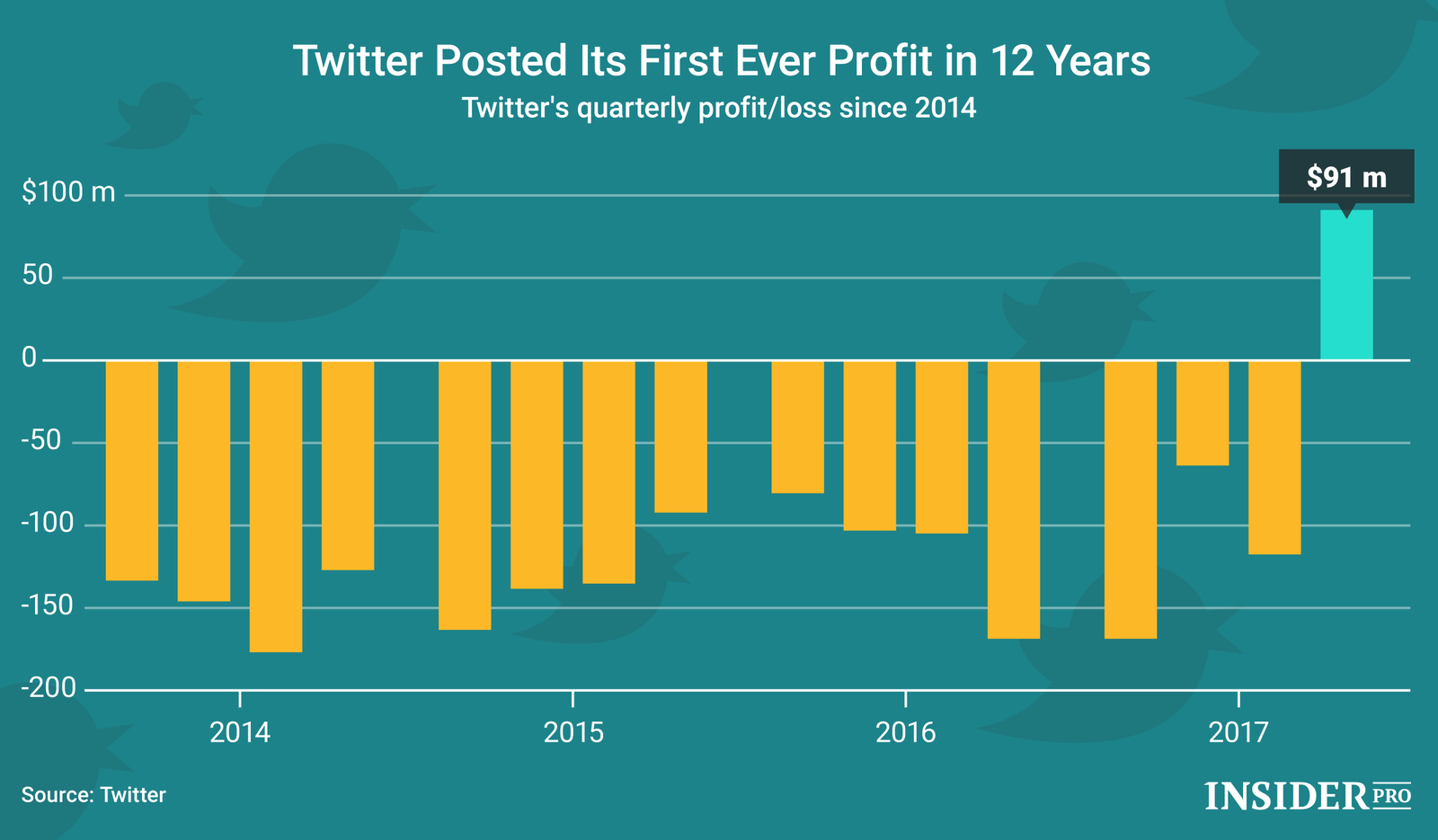 Twitter (NYSE: TWTR) posted its first ever quarterly profit in Q4 2017. The social media site reported net income of 91 million USD, compared with a loss of more than 167 million USD in the same period last year.
Twitter's shares opened at $34.15 on Thursday, up 27 percent from Wednesday close, and are currently trading at the highest price since July 2015.

The number of Twitter's active users was 330 million, unchanged from the prior quarter but up four per cent from a year earlier.